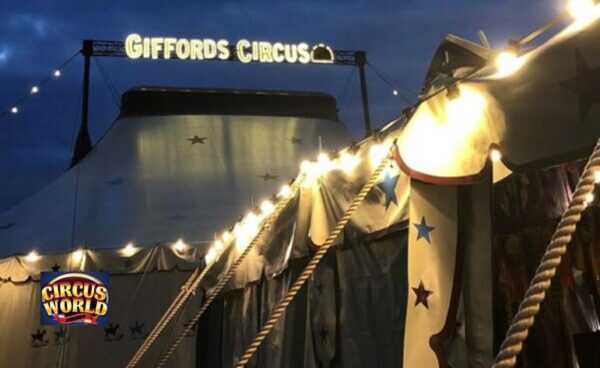 GIFFORDS CIRCUS (GB) – CIRCUS WORLD AFTER COVID19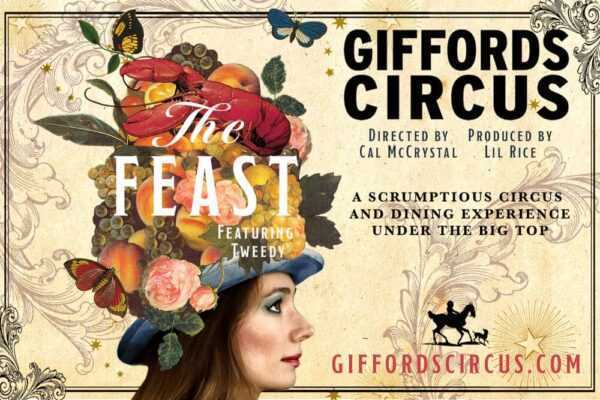 Nato 20 anni fa nelle campagne inglesi, il Giffords Circus è il sogno divenuto realtà di due "Gagi" Nell e Toti Gifford che desideravano un circo tutto loro. Il Giffords Circus debuttò nel 2000 in una fattoria a Bourton on the Water, da lì partì la prima breve ed apparentemente sfortunata tournée del circo. Dopo una serie di spettacoli con pochissimo pubblico ed un conto in banca più in rosso che mai, i novelli showmen iniziavano a perdere le speranze, quando grazie alla pubblicazione di un libro di racconti sulla sua vita nel circo dal titolo "josser" (che significa Gagio) scritto da Nell negli anni precedenti gli fu offerta la possibilità di presentare il suo neonato circo durante il festival di Hay-on-Wye. Quasi inspiegabilmente il Circo era diventato l'evento più atteso del festival e tutte performance furono sold out, e fu così che la storia di uno dei più caratteristici circhi britannici ebbe inizio.
Dal 2003 ad oggi il Giffords circus ha presentato ogni anno un diverso programma caratterizzato da un tema caratteristico come il colorato mondo hippy di "Xanadu" (2019) o l'Inghilterra vittoriana di "Any Port in a Storm" (2017). Negli anni la piccola pista del Giffords ha visto esibirsi artisti di grande livello come il jockey della famiglia Donnert, gli icariani dei fratelli Diaz, diversi numeri della troupe Havana e da tre anni i fratelli Curatola.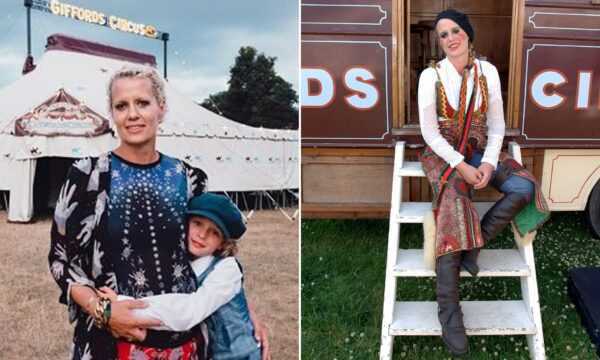 Nel dicembre dello scorso anno Nell Gifford è scomparsa prematuramente e le redini del circo sono passate alla nipote Lil Rice. E' stata proprio Lil l'ideatrice di "the Feast" è il primo dinner show firmato Giffords circus. Lo show, della durata di un ora e mezza, è composto di 3 quadri intervallati dai altrettanti succulenti piatti del "circus Sauce"(il ristorante del circo).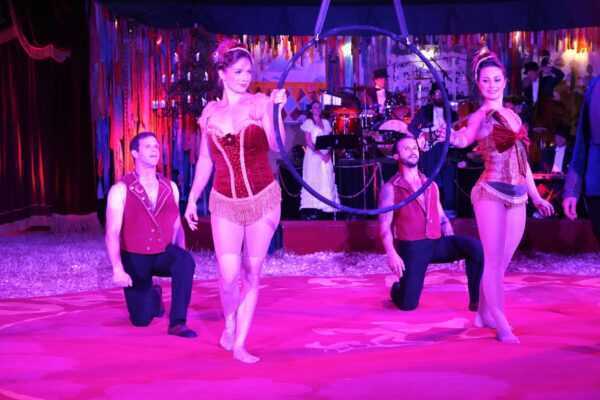 Nello spettacolo, diretto dal regista londinese Cal McCrystal, sono presenti diversi nomi noti a gli spettatori abituali del circo come il Clown Tweedy da oltre 10 anni nella compagnia, o i nostri connazionali i fratelli Curattola nella loro terza presenza consecutiva nel complesso.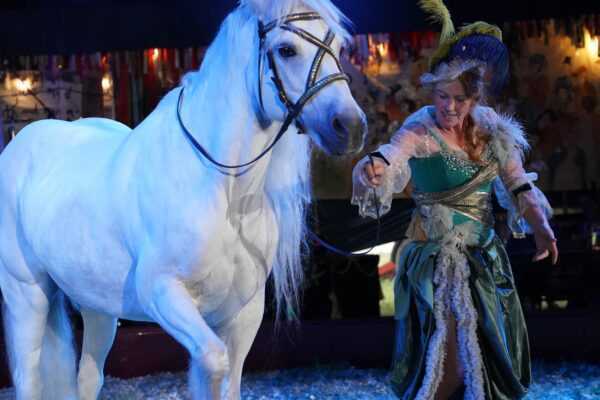 Di seguito il cast completo:
Tweedy -clown
Becca e Bean– dressage
Tanya e Tanya – cerchio
Curatola Brothers-mano a mano
Denis-Catene aeree
Matt e Valentina-pattini
Tanya-Cinghie
Lil Rice-ruota cyr e cantante
Mike-cantante
Orchestra di 4 elementi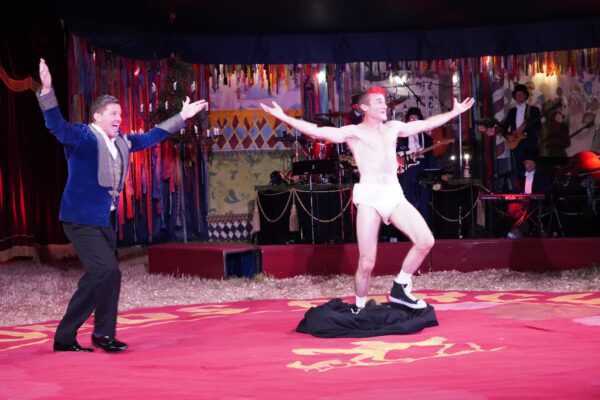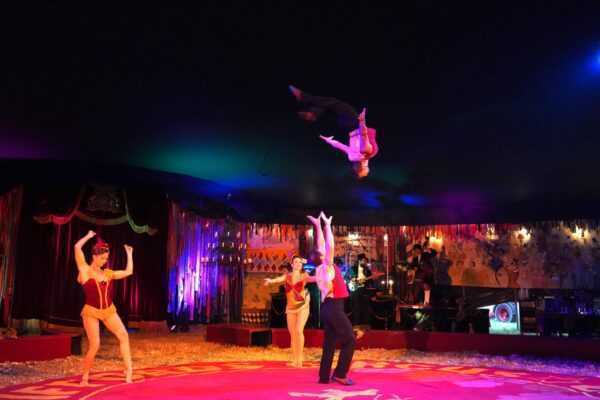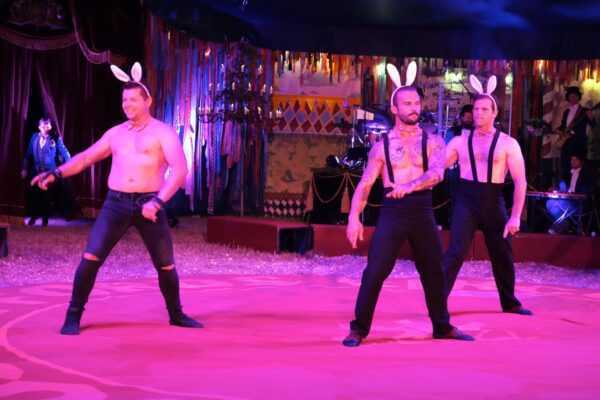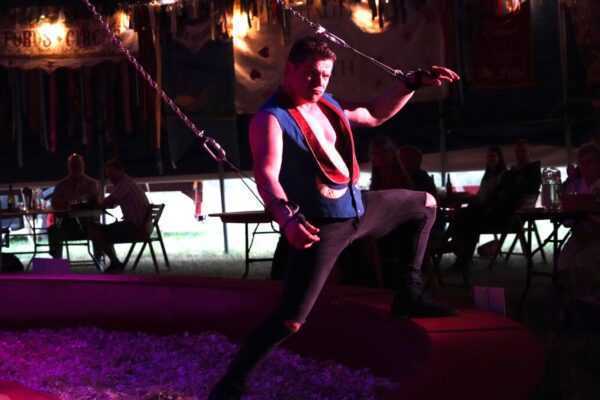 Il singolare Dinner è presentato al posto di "The Hooley" spettacolo dalle atmosfere celtiche con cui il circo avrebbe dovuto festeggiare il 20° compleanno ma ciò non è stato possibile a causa delle norme anti-Covid. "The Hooley" è stato rimandato alla primavera 2021 .
The Feast ha debutta to Giovedì 14 agosto a Stroud , dove il circo ha i propri quartieri invernali, e si presenterà per 5 settimane con 3 spettacoli al giorno 12:30 (pranzo) 16:00 (ora del the) 19:30 (cena).
Ad oggi quasi tutte le performance risultano sold out.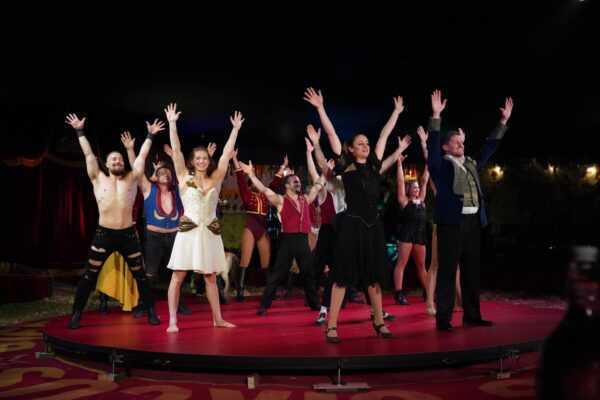 Testo di Salvatore Arnieri
Foto di Steve Bor
GIFFORDS CIRCUS (GB) – CIRCUS WORLD AFTER COVID19
Se questo articolo ti è piaciuto condividilo sui tuoi social utilizzando i bottoni che trovi qui sotto