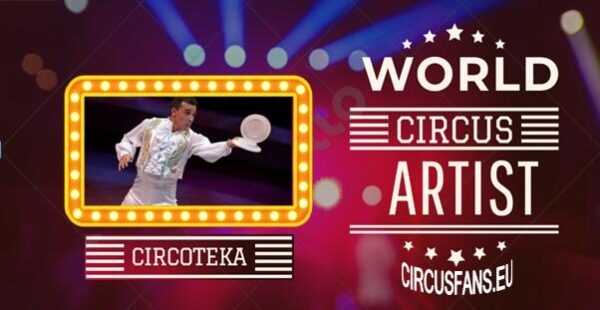 PICASO JR. – WORLD CIRCUS ARTIST

Picaso Jr. l'ardore spagnolo.
Picaso jr. era il suo nome d'arte si chiamava Francisco Tébar Honrubia nato il 23 ottobre 1969 a Madrid, in spagna. Suo padre era il famoso giocoliere El Gran Picaso (Francisco Tébar Picazo), noto soprattutto per la sua giocoleria di palline da ping-pong con la bocca e per il suo lavoro con piatti boomerang. Picaso jr. Ha imparato a destreggiarsi in giovane età ma non ha intrapreso una carriera da performer perché sentiva di essere troppo timido per essere un artista. Ha studiato economia all'università di Valencia e lì ha incontrato sua moglie. Dopo la laurea, ha trascorso del tempo in campo militare, dove ha deciso di riprendere a destreggiarsi nella giocoleria. Quando un piccolo circo di proprietà di amici della sua famiglia (magic circus) venne ad esibirsi vicino alla base militare dove era di stanza, Francisco mostrò loro la routine di giocoleria che stava praticando. Con sua grande sorpresa, gli hanno offerto un lavoro sul posto. Questo è avvenuto nel 1993. Per i successivi due anni ha perseguito un solo obiettivo; allenarsi dalle sei alle sette ore al giorno per recuperare il tempo perduto e mettere insieme una routine di giocoleria di livello mondiale. Il 5 maggio 1996, ha fatto il suo debutto al Benidorm Palace Dinner show in spagna, esibendosi al fianco di suo padre. Questo ha lanciato la sua carriera come picaso jr.
Il suo atto era simile a quello di suo padre, con una routine di palline da ping-pong con la bocca e giocoleria con piatti dall'effetto boomerang lanciati sul pubblico. Tuttavia, ha anche aggiunto l'abilità originale di giocolare fino a quattro palline da ping-pong con una racchetta. Aveva un talento incredibile con tutte e tre queste abilità, come si può vedere nel video.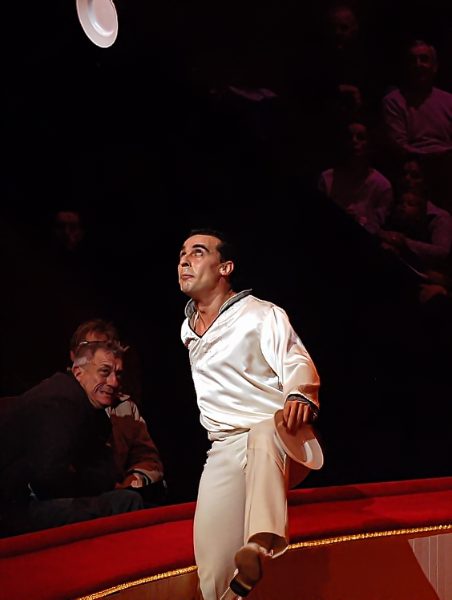 Picaso jr. Non solo ha impressionato il pubblico con le sue abilità di livello mondiale, ma è stato anche considerato uno dei migliori artisti del mondo del circo, conquistando il pubblico con la sua presenza sul palco. Dal momento del suo debutto fino alla sua morte, Picaso jr. Era uno dei giocolieri migliori e più richiesti in Europa e nel mondo. Ha lavorato nei più prestigiosi circhi e teatri di varietà e ha ricevuto numerosi premi durante la sua carriera. Nel 2002, ha vinto un silver clown al prestigioso Festival internazionale del circo a Monte Carlo. Nel 2007, gli è stato assegnato il national circus award dal national institute of the performing arts and music (inaem) del ministero della cultura spagnolo. Nel 2016, gli è stato assegnato il premio di eccellenza dall'associazione internazionale dei giocolieri. Nel 2008, Picaso jr. Ha vinto il Guinness world record per la sua giocoleria con palline da ping pong.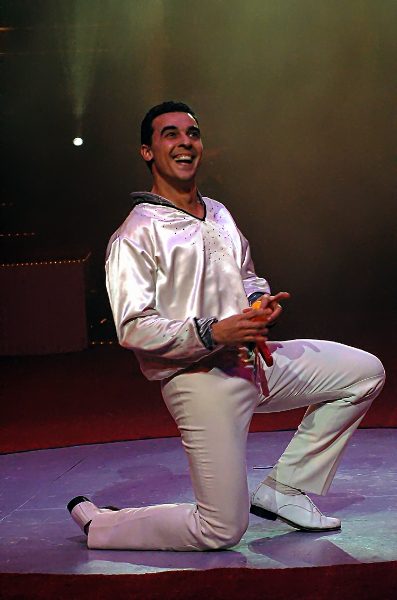 Francisco non era famoso solo per il suo numero stupefacente e dinamico, ma anche per essere una persona incredibile e chi ha avuto la fortuna di conoscerlo ne porterà sempre il ricordo nel cuore.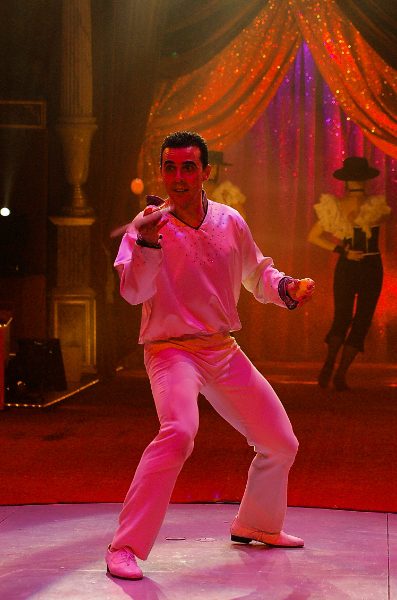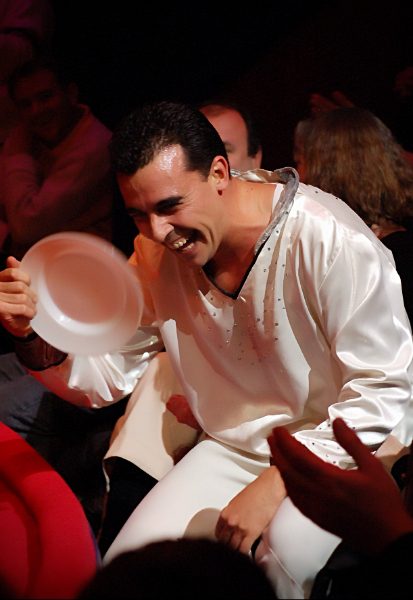 Fonte David Cain
Foto Il Mauri
Se questo articolo ti è piaciuto condividilo sui tuoi socials utilizzando i bottoni che trovi qui sotto