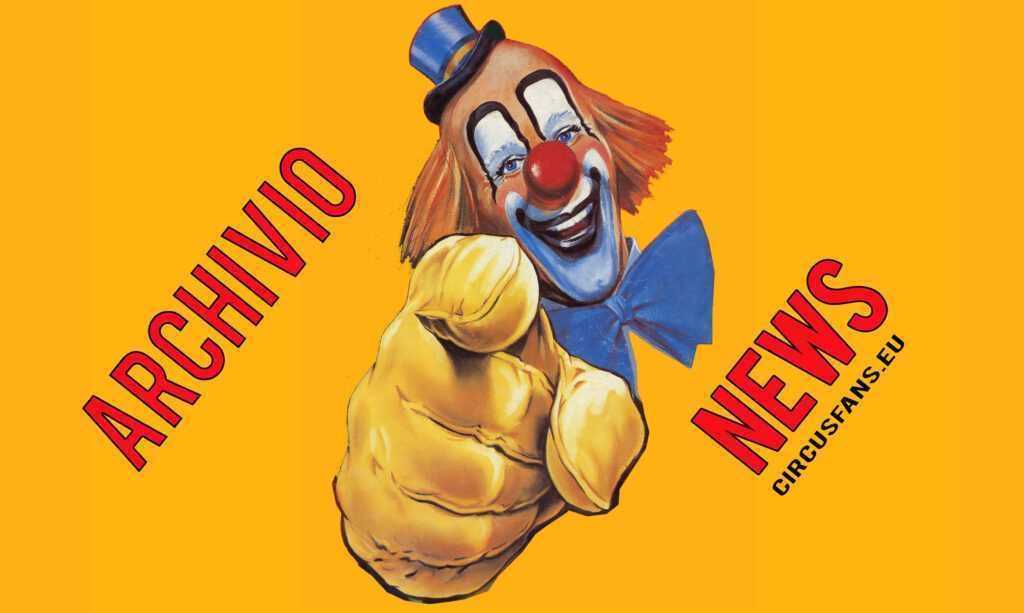 IL TRIO DANDY&rsquoS AL
44° FESTIVAL INTERNATIONAL DU CIRQUE DE MONTE-CARLO
A otto mesi dall&rsquo inizio del prossimo Festival International du Cirque de Monte-Carlo, il 44°, cominciano a filtrare i primi nomi.
E&rsquo di ieri l&rsquoannuncio della partecipazione al Festival del Trio Dandy&rsquos.
Il Trio Dandy&rsquos è composto da JOHNNY GASSER e YURY KREER con l&rsquoaggiunta di KIRILL IVANOV. I primi due, Johnny e Yury, sono gli amici che abbiamo ammirato per anni con il precedente e fortissimo numero, quello del trio denominato THE WHITE CROW, composto dai due con l&rsquoaggiunta dalla straordinaria acrobata CAROLE DEMERS. Vi ricordate il loro eccezionale numero di sbarra russa? Numero che gli è valso i premi e riconoscimenti in Festival mondiali, oltre che numero di punta dello spettacolo Zarkana del Cirque du Soleil? Per facilitarvi il ricordo, eccovi un paio di video, il primo relativo alla partecipazione del numero a Le Plus Grand Cabaret du Monde, il secondo registrato al Tiger Palast Varietè di Francoforte:
Johnny è un artista di razza, prima dell&rsquo esperienza con i The White Crow, lo ricordiamo nel bel numero di mano a mano in coppia con Jo Casaubon. Numero creato in casa, nel circo di famiglia lo svizzero Starlight, dei genitori Einrich e Jocelyn Gasser. E anche Yury Kreer lo avevamo già ammirato, sempre in casa Gasser, con altri numeri di spessore.

Eccovi un video del mano a mano di Johnny in coppia con Jo.
Ne approfittiamo per inviare un grande in bocca al lupo agli artisti e di bissare le soddisfazioni raccolte con il precedente numero.
AV
10/05/2019 9.34.13
Se questo articolo ti è piaciuto condividilo sui tuoi social utilizzando i bottoni che trovi qui sotto