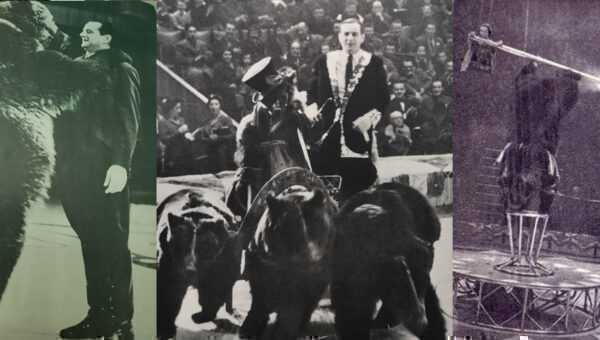 Avrebbe compiuto 100 anni oggi l'onorato artista sovietico Valentin Filatov, tutt'oggi considerato uno dei migliori addestratori d'orsi in assoluto.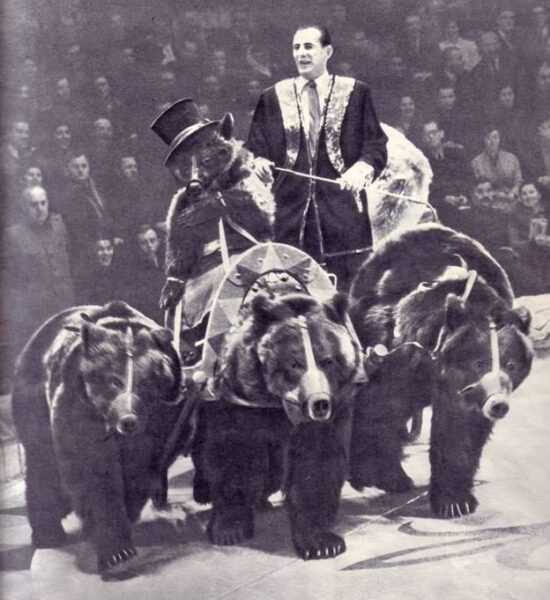 Nato il 12 agosto 1920 ad Ekaterinburg , Valentin era figlio di un altro importante dresseur, Ivan Lazarevich Filatov (1873 -1956), passato alla storia come uno dei più famosi addestratori di leoni russi di inizio secolo.
Ivan Filatov viaggiò in lungo e in largo per la Russia esibendosi in serragli itineranti, e fu proprio lì che Valentin mosse i primi passi come addestratore; successivamente divenne allievo dell'onorato artista Alexander Nikolaevich Kornilov e fu grazie a lui che arrivò in pista.
Inizialmente, ereditando la passione dal padre, Valentin presentò un grande numero in gabbia con: leoni tigri e ghepardi oltre ad un altro numero con diverse specie di uccelli.
Ma la gloria arrivò pochi anni dopo con l'attrazione "Il circo degli orsi" che debuttò nella pista del circo di Tsvetnoy Boulevard a Mosca (oggi Nikulin) nel 1949.
Il numero (della durata di oltre 30 minuti) vedeva gli animali intenti in azioni prettamente umane come: tirare di boxe o andare in bici ma, come ci fa intuire il nome stesso, non mancavano le performance acrobatiche come ad esempio l'antipodismo.
Un' altra gloriosa impresa di Filatov fu la creazione di una pantomima interpretata da attori umani e orsi intitolata "Adventures of a Guide with a Bear" che raccontava la storia dell'artista Alexander Lesnov (Interpretato da Valentin).
La performance, forse meno conosciuta del circo degli orsi, venne presentata per la prima volta nel circo stabile di Leningrado (oggi Ciniselli).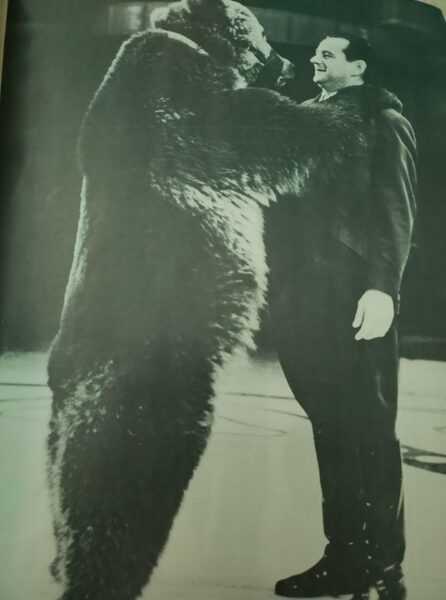 A partire dal 1956 ha effettuato tournée: in Austria, Belgio, Germania dell'Est, Italia, Canada, Polonia, Stati Uniti, Francia, Giappone, Jugoslavia.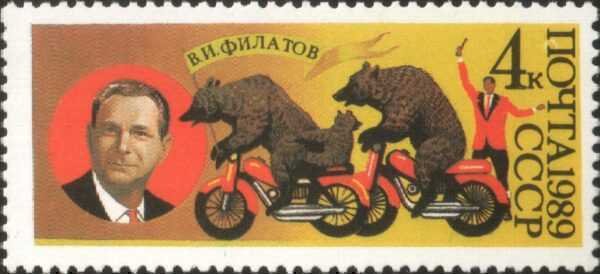 Valentin si spense il 7 agosto 1979 a Mosca, ma La sua eredità è stata raccolta dapprima dalle figlie Lyudmila e Tatyana e poi dal Pronipote Alexander Jr. che tutt'oggi presenta l'attrazione ideata dal bisnonno.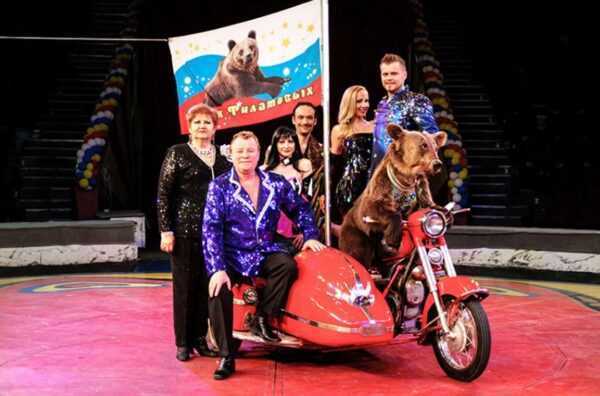 CERIMONIA COMMEMORATIVA
In occasione del 100° anniversario dell'artista, Rosgoscyrk ha organizzato una cerimonia commemorativa nella sua casa di Mosca, dove è stata apposta una targa in suo ricordo.
Alla Cerimonia, svoltasi oggi alle ore 12:00, sono stati presenti tra gli altri l'intera famiglia Filatov, il Direttore generale di RosgosCyrk Vladir Shemyakin, ed il direttore del Royal Circus nonché onorato Artista di Russia e Georgia Gia Eradze.
Di Salvatore Arnieri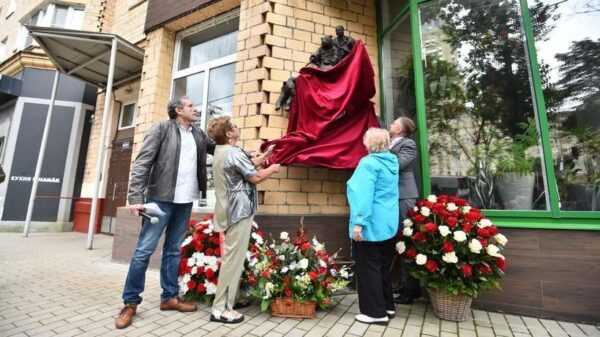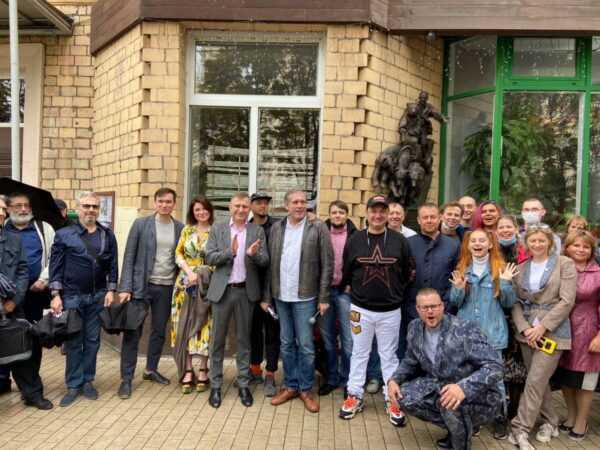 Se questo articolo ti è piaciuto condividilo sui tuoi social utilizzando i bottoni che trovi qui sotto