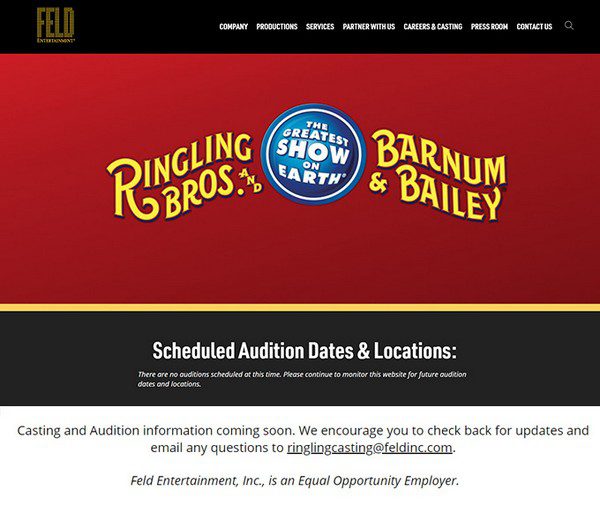 RINGLING STA TORNANDO?
Da alcune pagine e gruppi Facebook statunitensi è partita la voce che Ringling, produzione della Feld Entertainment, sarebbe in procinto di tornare sulla scena americana. Alla base di questi rumors il fatto che sul sito ufficiale della Feld sarebbe comparsa una pagina per ora con un "coming soon" dedicata all'iscrizione a prossimi casting appunto per il Ringling Bros. and Barnum and Bailey. Si precisa che al momento non sono previsti casting, ma si invita il pubblico a iscriversi e a visitare la pagina per aggiornamenti.
Anche la pagina del Ringling invita a registrarsi per ricevere notizie su prossimi aggiornamenti.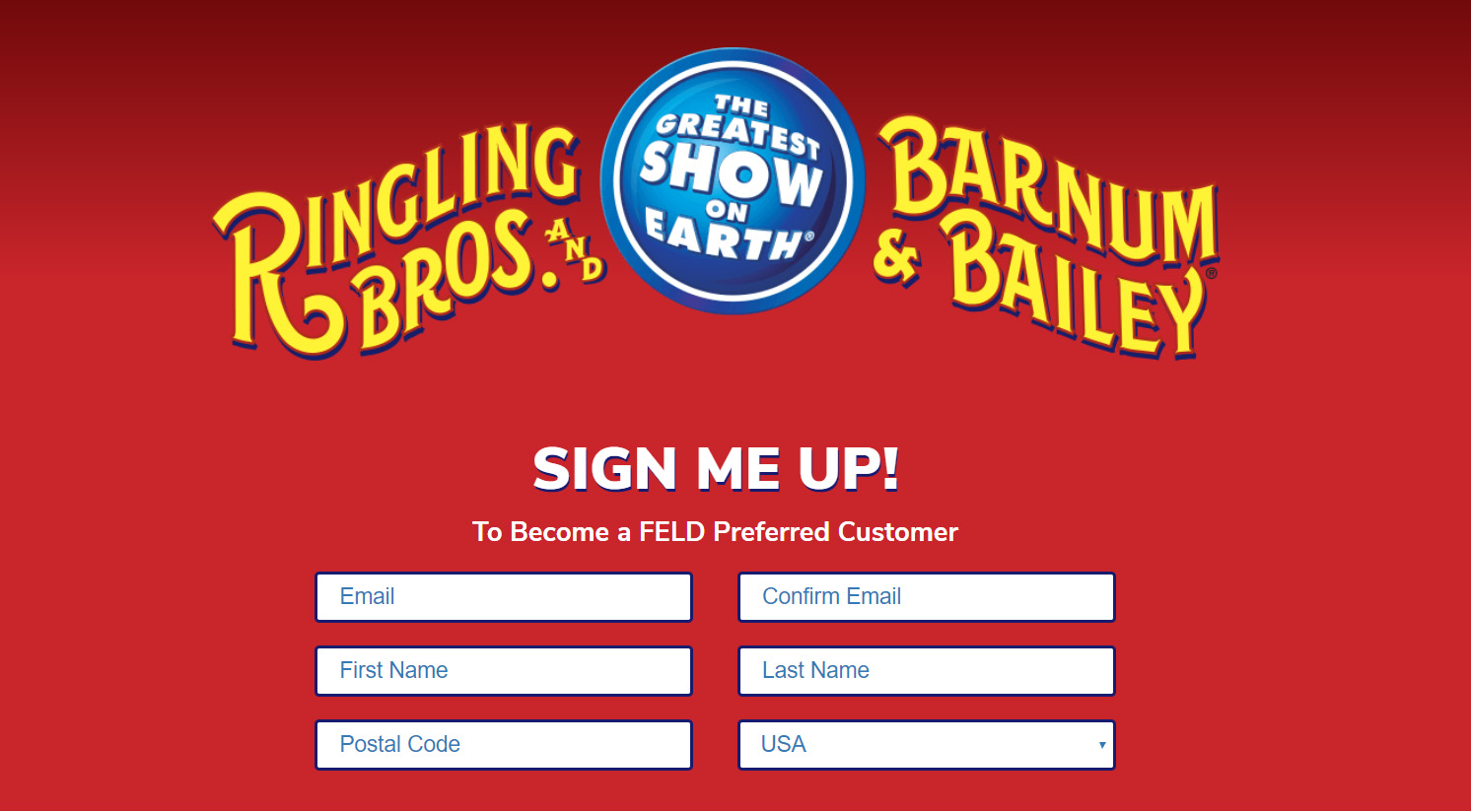 Chi ha sollevato la questione afferma che fino a poco tempo fa queste pagine non erano attive, pertanto ipotizza che dietro questi primi aggiornamenti del sito potrebbe esserci l'imminente comunicazione di una ripartenza. E che dunque effettivamente a breve saranno comunicati i casting per una nuova produzione.
Che siano i sogni di qualche appassionato o rumors fondati di progetti su cui la produzione americana stia effettivamente lavorando al momento non è dato sapere. Qualcuno al proposito fa presente che le voci ultimamente si farebbero più insistenti, e qualora non si trattasse di una vera e propria tournée, potrebbe essere uno spettacolo per una grande città, magari a New York nel prossimo autunno. Con animali? Senza? Tutte domande che al momento non trovano risposta. E precisiamo che potrebbe anche trattarsi anche di una "allucinazione collettiva". Certo sarebbe un bel segnale se il marchio americano tornasse a splendere!
Staremo a vedere se effettivamente saranno comunicate le date di casting per un nuovo show marchiato Ringling!
DD
RINGLING STA TORNANDO?
06/02/2020 16.20.39
Se questo articolo ti è piaciuto condividilo sui tuoi social utilizzando i bottoni che trovi qui sotto