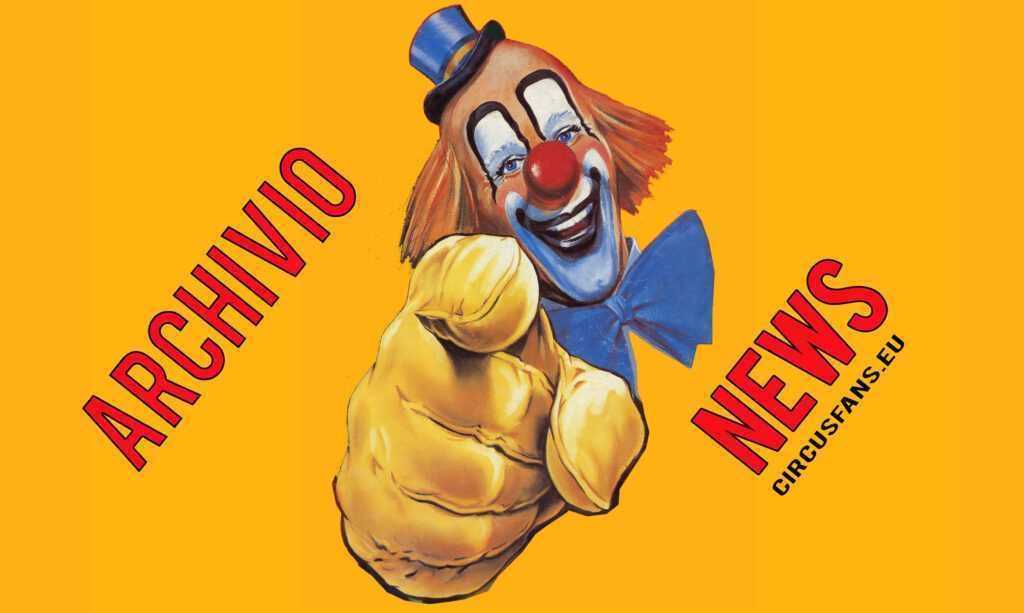 AGENZIA INTERNAZIONALE
CERCA TRAPEZISTA
PER FILM.
, RICERCA CON URGENZA TRAPEZISTA DONNA PER FILM CHE SI GIRERA' IN BELGIO E MACEDONIA. IL PROFILO RICHIESTO E' QUELLO DELLA TRAPEZISTA CLASSICA, TRAPEZINO, CON ETA' COMPRESA TRA I 25 E I 35 ANNI.
IN SEGUITO MAGGIORI INFORMAZIONI:
PRODUZIONE E' LA "SEKTOR PRODUCTION" DI SKOPJE, MACEDONIA. IN QUESTO MOMENTO STANNO RACCOGLIENDO FOTOGRAFIE DELLE ARTISTE DA SOTTOPORRE AL REGISTA IN MODO CHE LUI POSSA POI PROCEDERE AD UNA PRIMA SELEZIONE. CHI PASSERA' QUESTA PRIMA SELEZIONE SARA' CONTATTATA PER UNA BREVE INTERVISTA DI CONOSCENZA E SUCCESSIVAMENTE SI ARRIVERA' ALLA SCELTA DELLA CANDIDATA CON CUI SARA' STIPULATO REGOLARE CONTRATTO.
IL FILM SI INTITOLERA' " THE NAVEL OF THE WORLD", CHE CREDO SI POSSA TRADURRE IN "L'OMBELICO DEL MONDO", E, STANNO CERCANDO, AVRA' IL RUOLO DI "INA KOLENINA". DOVRA' AVERE DAI 25 AI 35 ANNI CON ESPERIENZA DI TRAPEZINO. E' PREFERIBILE, MA NON NECESSARIO, CHE INGLESE O UNA LINGUA SLAVA. QUELLO CHE E' IMPORTANTE NON E' IL VALORE ARTISTICO DEL NUMERO QUANTO , SIA FISICA CHE SCENICA. IL FILM SARA' UNA PRODUZIONE MACEDONE-BELGA-INGLESE E SARA' REGISTRATO IN MACEDONIA E IN BELGIO. LE RIPRESE INIZIERANNO IL 24 OTTOBRE E FINIRANNO IN DICEMBRE. PER QUANTO RIGUARDA IL NUMERO DI GIORNI E REGISTRAZIONE DELLE SCENE CON CANDIDATE SARA' COMUNICATO ALLA FINE DI SETTEMBRE.
PER PARTECIPARE ALLA SELEZIONE, ABBIAMO BISOGNO DI UNA PRESENTAZIONE CONTENENTE: ETA', ALTEZZA, PESO, NUMERO TELEFONICO ED INDIRIZZO, DESCRIZIONE DEL NUMERO, ESPERIENZE LAVORATIVE, LINGUE EVENTUALMENTE PARLATE E FOTOGRAFIE CON TRUCCO DI SCENA E NON.
PER CONTATTI:
Se questo articolo ti è piaciuto condividilo sui tuoi social utilizzando i bottoni che trovi qui sotto