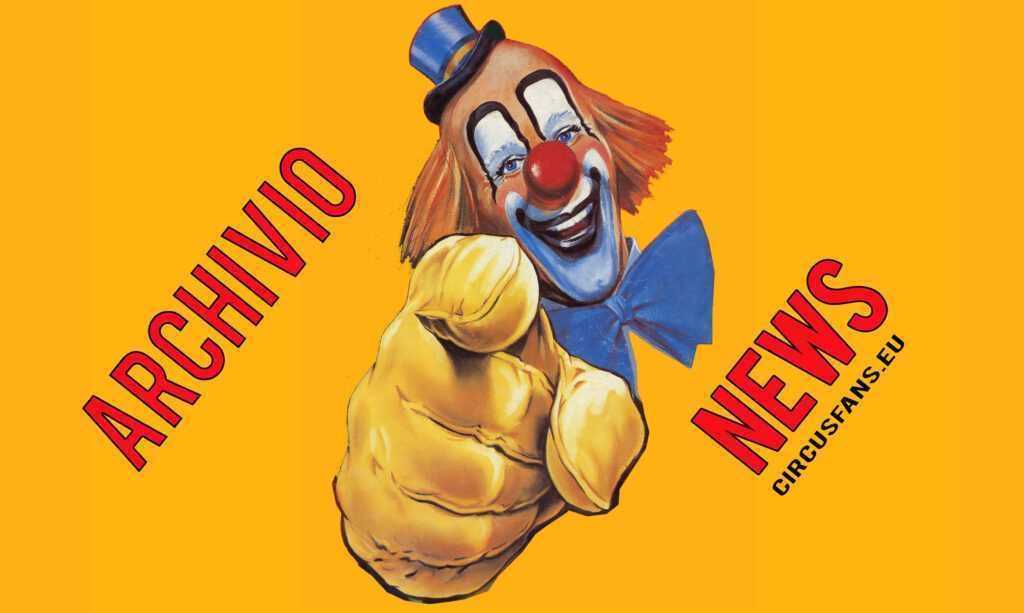 UN MONDO DI CIRCHI
ALLEGATO A "REPUBBLICA" DI GIOVEDI' SCORSO, MA, A RICHIESTA, E' ANCORA RECUPERABILE, VENIVA DISTRIBUITO IL SUPPLEMENTO "I VIAGGI". ALL'INTERNO DEL QUALE C'E' UN INTERESSANTE REPORTAGE INTITOLATO "UN MONDO DI CIRCHI". PARTENDO DAL SORPRENDENTE SUCCESSO RISCOSSO DAL CIRQUE DU SOLEIL PRIMA A MILANO E, ADESSO, A ROMA, VENGONO PRESENTATI SINTETICI DOSSIER SU ALCUNI CIRCHI DEFINITI MONDIALI:
– L'INGLESE, ZIPPO'S CIRCUS
– IL FRANCESE, LES COLPORTEURS, CITATO TRA I FONDATORI DEL SOLEIL
– IL MOSCOVITA SLAVA SNOW
– LO SVIZZERO KNIE
– LO SPAGNOLO CIRC CRAC
– L'AUSTRALIANO CIRCUS OZ
– IL CINESE NEW SHANGAI CIRCUS DEGLI ACROBATS OF CHINA
– IL DANESE CIRKUS ARENA
– L'ETIOPE CIRCUS ETHIOPIA
– IL FINLANDESE SIRKUS FINLANDIA
– IL MAGIC CIRCUS OF SAMOA
– DA SINGAPORE IL SWISS DREAM CIRCUS
– LO STATUNITENSE RINGLING BROTHERS AND BARNUM AND BAILEY CIRCUS
– IL MOSCOVITA BOLSHOI MOSKOW CIRCUS – LO SVEDESE SCOTT
– IL CANADESE CIRQUE DU SOLEIL
BREVI PRESENTAZIONI ANCHE PER I FESTIVAL DI LATINA, MONTECARLO, DU DOMAIN E DU FUTURE. IL SERVIZIO COMPRENDE ANCHE UN'INTERVISTA A NANDO ORFEI, DUE ARTICOLI PIU' ALCUNE FOTOGRAFIE.
AV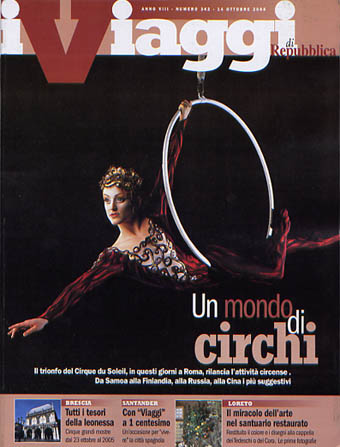 Se questo articolo ti è piaciuto condividilo sui tuoi social utilizzando i bottoni che trovi qui sotto