IL FESTIVAL DI LATINA RICORDA DAVID SASSOLI
Nel mese di Settembre del 2019, alla vigilia della ventesima edizione dell'International Circus Festival of Italy, il Presidente del Parlamento Europeo, David Maria Sassoli, ci indirizzò parole che sono tuttora impresse nella nostra memoria: "Il Parlamento Europeo – riferiva Sassoli – apprezza molto il Festival che si pone l'obiettivo di promuovere il Circo e lo spettacolo dal vivo e di riunire arti circensi internazionali".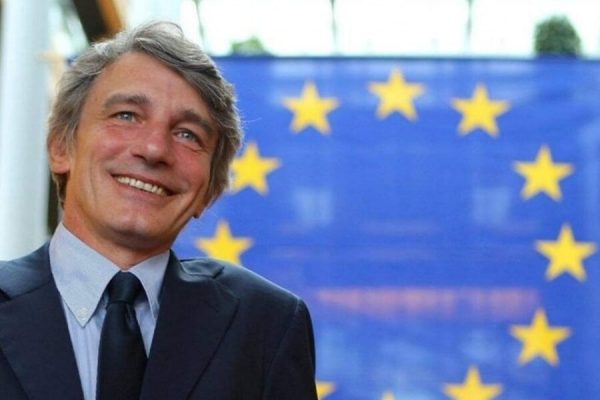 Alla vigilia di una pandemia non ancora rivelatasi, il Presidente del Parlamento Europeo non esitò nell'assegnare al Circo quella dignità che fu sprone per tutti noi: "Il Circo è una parte importante del nostro patrimonio culturale europeo – ci diceva – e la nostra Istituzione è convinta che il patrimonio culturale svolga un ruolo significativo nella creazione, nella tutela e nella promozione della cultura e dei valori europei e dell'identità nazionale, regionale, locale e individuale nonchè dell'identità contemporanea della popolazione dell'Europa".
David Maria Sassoli intese esprimere il proprio favore non soltanto nei confronti dell'International Circus Festival of Italy ma nei confronti dell'intero mondo del Circo, della sua antica e nobile tradizione e di tutta la sua gente. Quel prezioso Patrocinio di cui nel 2019 potemmo fregiarci sia oggi il segno della cura e dell'attenzione che un uomo delle Istituzioni, al di là di ogni retorica, seppe esercitare nei confronti di tutti e di ciascuno. Oggi come allora, a David Sassoli, il saluto e la preghiera grata che per il mio tramite, nella qualità di Presidente dell'International Circus Festival of Italy, possa rappresentare la sincera gratitudine di tutta la gente del Circo.
Fabio Montico
IL FESTIVAL DI LATINA RICORDA DAVID SASSOLI