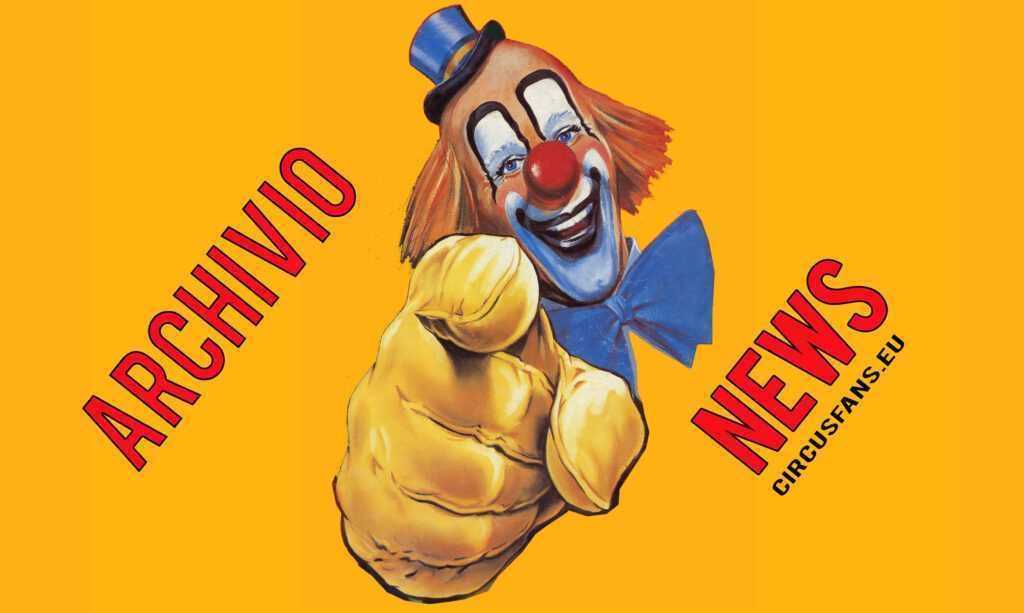 IL PALMARES DELLA XXa EDIZIONE DELL&rsquo INTERNATIONAL CIRCUS FESTIVAL OF ITALY

Con la conclusione del gala di ieri sera si sono spenti i riflettori sulla ventesima edizione dell&rsquoInternational Circus Festival of Italy.
Edizione importante che ha celebrato degnamente l&rsquoimportante anniversario.
Qui di seguito vi riporto il palmares ed i nomi degli artisti a cui sono stati assegnati i principali premi: i LATINA D&rsquo ORO, D&rsquo ARGENTO E DI BRONZO.
LATINA D'ORO:
– ZHANG FAN (Rep. Cina) &ndash Filo molle
LATINA D'ORO &ldquoCHILDREN":
– SOFIA TEPLA (Ucraina) &ndash Verticali e contorsionismo
LATINA D'ARGENTO:
– SPINDLER FAMILY (Germania) &ndash Jockey
– THE GERLINGS (Colombia) &ndash Filo alto
– MARIA SHEVCHENKO (Ucraina) – Cinghie aeree
– DEADLY GAMES (Brasile) &ndash Lancio di coltelli
LATINA D'ARGENTO &ldquoCHILDREN":
– OSKAR DEL DUO STRAKHOV (Ucraina, Finlandia) &ndash Mano a mano
LATINA DI BRONZO:
– DUO CABARET (Ucraina) &ndash Lacci aerei
– NICOL NICOLS (Spagna) &ndash Filo teso
– DUO OLIVARES (Repubblica Ceca, Spagna) &ndash Cinghie e tessuti
PREMIO SPECIALE &ldquoGIULIO MONTICO&rdquo
– FUMAGALLI (Italia)
– REDY MONTICO (Italia) &ndash Grandi felini
AV
22/10/2019 10.56.41
Se questo articolo ti è piaciuto condividilo sui tuoi social utilizzando i bottoni che trovi qui sotto