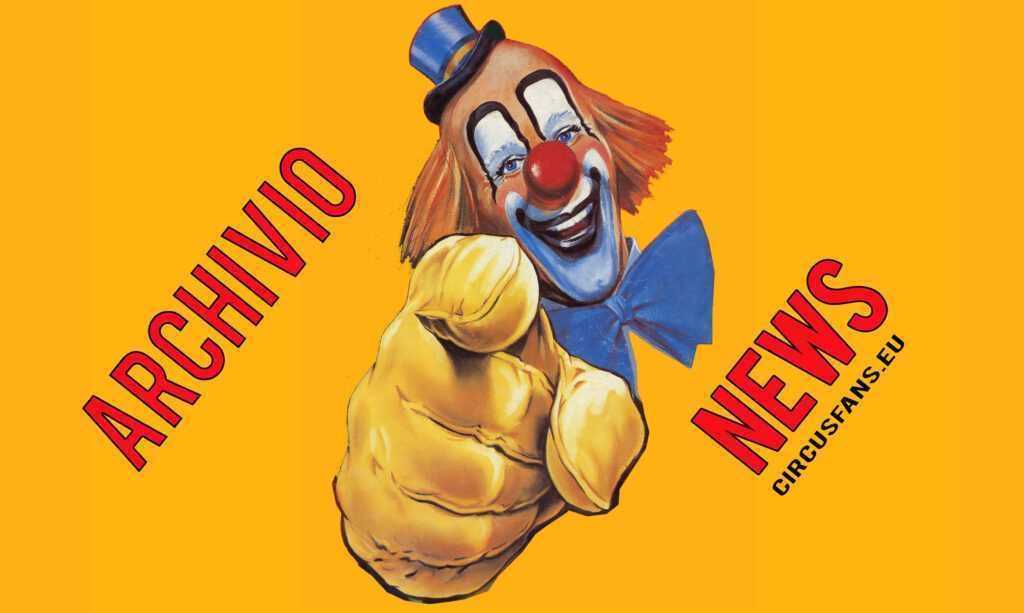 IL MANIFESTO DEL XX FESTIVAL DEL CIRCO DI LATINA!
Ad un mese dall&rsquoattesissima Première Circense, viene ufficializzata la splendida locandina della ventesima edizione dell&rsquoInternational Circus Festival of Italy. L&rsquoolio su tela di rara bellezza reca la firma eccellente di Elena Zaika.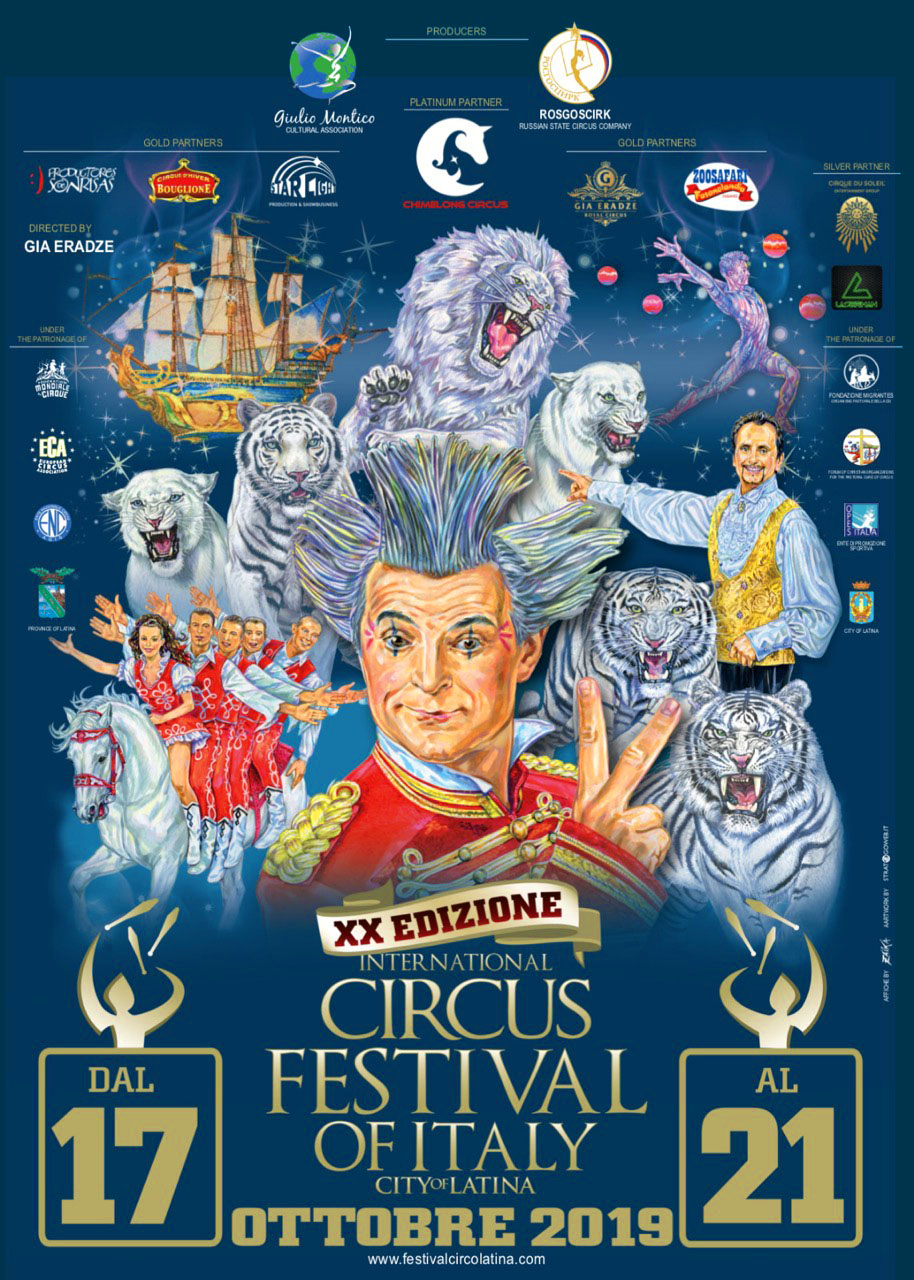 Dal 2014 il &ldquovisual&rdquo dell&rsquoInternational Circus Festival of Italy ha assunto la connotazione di vera ed attesa opera d&rsquoarte, unica ed esclusiva una scelta iconografica che, nelle intenzioni degli organizzatori, intende comunicare la ricchezza della kermesse circense e le sue peculiarità: l&rsquoincontro tra i popoli e le nazioni, la volontà di comunicare gioia, l&rsquointenzione di contaminare in modo opportuno tradizione ed innovazione così come le discipline circensi con le altre forme di espressione artistica. Elena Zaïka ha sapientemente interpretato tali auspici e li ha trasferiti su tela. Il risultato è sorprendente: un&rsquoopera densa di colori, volti da riconoscere, costumi di scena sontuosi, un&rsquoimmagine complessiva che lascia con il fiato sospeso. Se di primo acchito il dipinto può apparire quasi caleidoscopico, ad uno sguardo più attento non sfugge quella fitta serie di particolari, nessuno lì per caso, capaci di evocare, ed in certa misura anticipare, i tratti di una edizione che si annuncia spettacolare. Elena Zaïka non è nuova a simili exploit: l&rsquoartista è nota al mondo del Circo per aver realizzato locandine, trofei e persino francobolli per il celeberrimo &ldquoFestival Internazionale del Circo di Monte-Carlo&rdquo. Volti noti agli amanti del Circo trovano spazio nel lavoro sfarzoso che Elena Zaïka ha realizzato per l&rsquoimminente 20th Anniversary Special Edition: sono i volti dei due ospiti d&rsquoonore della manifestazione: il celeberrimo addestratore italiano Redy Montico, già caro al Festival di Latina, e Fumagalli, clown di grande fama e popolarità. Sono poi numerosi gli elementi che rimandano a vari tratti degli spettacoli in scena a Latina ad Ottobre. La locandina rappresenta anche la complessità del lavoro di produzione reso possibile grazie alle collaborazioni intraprese con i prestigiosi partner internazionali. L&rsquoolio su tela originale, insieme a numerose altre opere della stessa autrice, saranno esposte a Latina nel Foyer del Festival nei giorni di svolgimento degli spettacoli.
17/09/2019 15.19.59
Se questo articolo ti è piaciuto condividilo sui tuoi social utilizzando i bottoni che trovi qui sotto