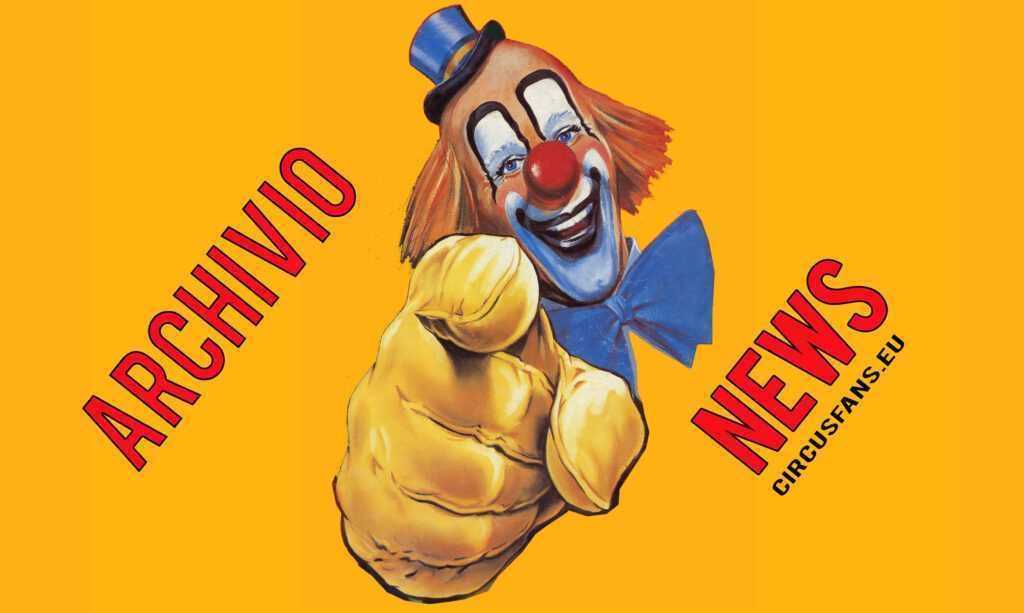 Knie &ndash das Circus Musical
Un viaggio attraverso 200 anni di storia del circo
Martedì sera "Knie – the Circus Musical" ha celebrato la sua prima mondiale davanti a un pubblico illustre ed entusiasta a Dübendorf.
"I mondi si scontreranno. Questo non è mai successo e non in questa forma ", aveva annunciato Rolf Knie prima del debutto del musical Knie. E martedì sera è stata finalmente l'ora. Il pubblico della prima mondiale di Dübendorf era in attesa del centenario del Circo Nazionale Svizzero ed era entusiasta dopo la performance. In piedi ovazione e applausi per diversi minuti ha permesso di festeggiare l'ensemble di attori e artisti.
"Il circo è tutto e tutto è circo", ha detto Alexander Klaws nel ruolo di Friedrich Knie all'inizio. E turbolenta come una performance da circo è la storia del Knie. Per due ore, il pubblico è stato portato in un viaggio attraverso la storia familiare di 200 anni della dinastia del circo – e ha vissuto cose bellissime, esilaranti, ma anche tragiche. Così, la morte inaspettata di Friedrich Knies, dopo essere tornato dalla corte imperiale per uno spettacolo in cui suo padre era impiegato come medico personale di Maria Teresa d&rsquo Asburgo, rappresenta uno dei momenti più emozionanti.
Una scenografia colorata
Il cognome Knie è conosciuto in tutta la Svizzera. Ma la ricca storia familiare è sconosciuta ancora a molti. Con il suo Circus Musical, Rolf Knie ora racconta la vera storia della dinastia circense più famosa della Svizzera e ha toccato così il pubblico della prima. "Per me è così eccitante perché, per quanto ricordo, fin da bambino sono sempre andato agli spettacoli del Knie", ha detto la cantante Stefanie Heinzmann. Ma la spettacolare e colorata messa in scena con molti cantanti, artisti e figure animali progettate e disegnate appositamente da Rolf Knie, ha ispirato anche la donna del Vallese. La straordinaria combinazione di circo e musica ha attirato una folla di visitatori. Dunque, divertimento con il Comico Manuel Burkart grande fan della musica. La sua esibizione prima della pausa, tuttavia, è stata chiara e positiva: "E 'super scenica. Un autentico martello, davvero!
»Fondazione del Circo Nazionale 1919
The Knie Musical è un viaggio divertente e vario, non solo attraverso la storia del circo, ma anche attraverso quella europea. È così che Napoleone o la Germania nazista hanno influenzato la vita del Knie. Tuttavia, il clou indiscusso rimane la fondazione del Circo Nazionale Svizzero nel 1919, a partire dai quattro fratelli Eugen, Charles, Rudolf e Friedrich e l&rsquo insediamento definitivo della famiglia del circo a Rapperswil. Ancora una volta, questo è uno sforzo che dovrebbe rivelarsi più difficile del previsto. O per usare le parole di Friedrich Knie: "Il circo è tutto e tutto è circo!"
Il principe Alberto II a Dübendorf
Amicizia. Così il principe Alberto II non ha perso l'occasione di apparire personalmente e insieme a sua sorella, la principessa Stéphanie, per la prima mondiale a Dübendorf. Dopo lo spettacolo, Rolf Knie ha ringraziato il Principe per essere venuto e gli ha presentato solennemente una fotografia degli anni '70 che mostra la famiglia del Principe Grimaldi insieme con le ginocchia sul ring del Circo Nazionale Svizzero.
Da www.zueriost.ch del 13/03/19
15/03/2019 15.00.01
Per vedere il Principe Alberto II e la Principessa Stephanie al finale, e un&rsquoanteprima dello spettacolo
Se questo articolo ti è piaciuto condividilo sui tuoi social utilizzando i bottoni che trovi qui sotto