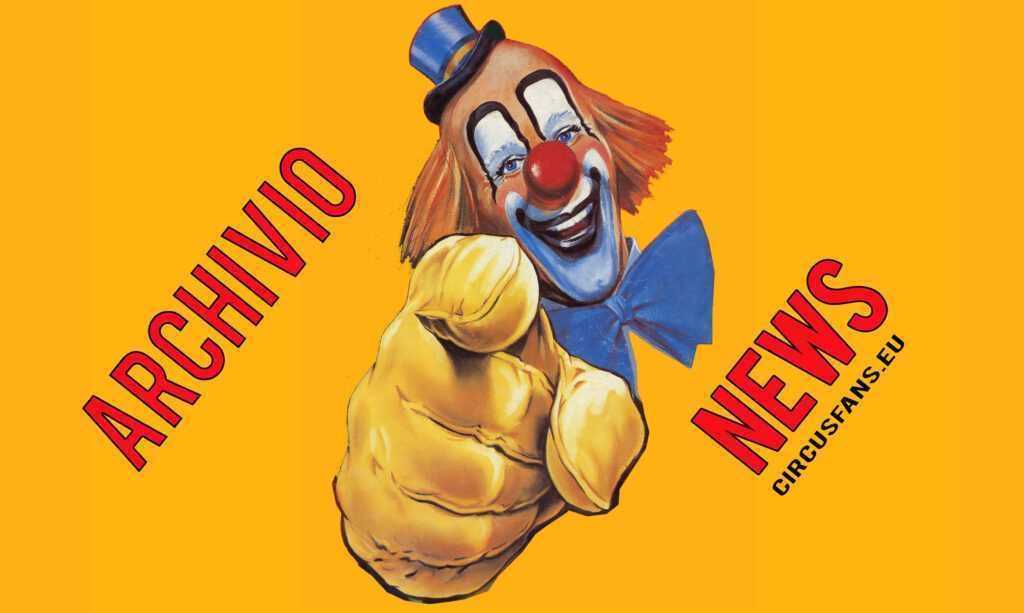 CIRCUS KRONE BAU:
IL SECONDO PROGRAMMA DEL GIUBILEO
&ldquo100 ANNI DI KRONE BAU
A MONACO&rdquo
Archiviato il primo spettacolo del centenario del Circus Krone in Monaco di Baviera, lo scorso primo febbraio ha debuttato il secondo dei tre programmi invernali.
Il nuovo programma ha come fil rouge Housch-ma-Housch, il celebre clown russo più volte protagonista di Festival e programmi di un po&rsquo tutto il mondo.
Fanno parte del programma i numeri di casa, la gabbia di Martin Lacey, fresco del secondo Clown d&rsquo Oro a Monte-Carlo, la cavalleria e gli elefanti di Jana Mandana Lacey-Krone.
Il programma comprende anche la giocoleria sui tamburi di Eddy Carello, dalla Cina, reduci da Monte-Carlo il palo dei The Ninth Wave e le verticali di Up in the Sky, le pose plastiche dei Silver Power, i gatti ammaestrati di Vlad Olandar, lo spericolato Alexander Lichtner al trapezino, il mano a mano del Duo Kiss e i Dias Brothers ai giochi icariani.
Ecco la clip del Secondo programma del giubileo 100 anni di Krone Bau a Monaco di Baviera
AV
03/02/2019 9.10.34
Se questo articolo ti è piaciuto condividilo sui tuoi social utilizzando i bottoni che trovi qui sotto