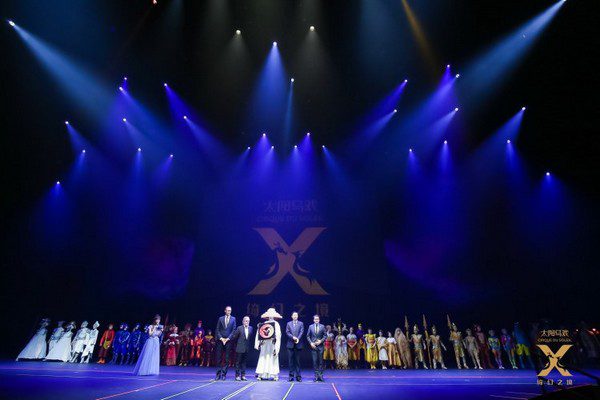 Finalmente una buona notizia: si può tornare a teatro!
O meglio: per il momento, alcuni cittadini cinesi possono tornare ad assaporare la magia degli spettacoli dal vivo. Il primo a partire è Cirque du Soleil con X: The land of fantasy, il primo show della compagnia canadese a ripartire. E lo farà a Hangzhou, in Cina.
Alla performance di questa sera ci saranno i medici e tutte le persone che hanno lavorato in prima linea per gestire l'emergenza Coronavirus nel Paese
Prodotto da Cirque du Soleil e Hangzhou Xintiandi Group, X: The Land of Fantasy è andato in scena la prima volta il 9 agosto 2019. La compagnia ha fatto 111 spettacoli, visti da più di 90mila persone.
Secondo le ultime notizie, il teatro, per la performance di oggi, sarà occupato soltanto per la metà, per rispettare le regole dettate dopo la pandemia.
Proprio a causa dell'emergenza Coronavirus, Cirque du Soleil è stato costretto a chiudere tutte le sue attività e ha dovuto mettere in cassa integrazione il 95 per cento del suo staff. Lo scorso 6 maggio, la compagnia ha annunciato di aver ricevuto 50 milioni di dollari da tre azionisti a sostegno delle sue attività.
www.giornaledelladanza.com
Da www.giornaledelladanza.com del 04/06/20
Se questo articolo ti è piaciuto condividilo sui tuoi social utilizzando i bottoni che trovi qui sotto