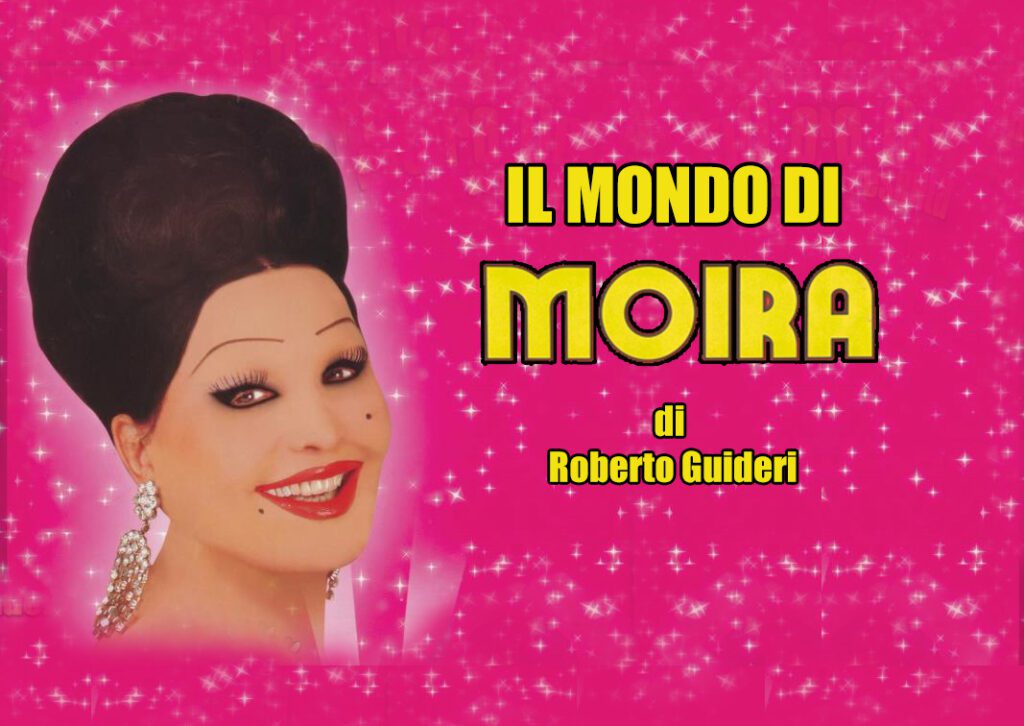 "Il Mondo di Moira" è uno straordinario reportage realizzato da Roberto Guideri che ha seguito il Circo Moira Orfei nel 2012 a Firenze e Catania e nel 2013 a Jesolo e Vercelli. Un progetto di ampio respiro, un viaggio dietro le quinte, tra prove, allenamenti, visita alle scuderie, preparazione degli animali e interviste con i protagonisti del grande circo di Moira. Ne emerge un omaggio sentito e caloroso alla Regina del Circo e al suo universo. Immagini seducenti di vita quotidiana nelle carovane, di prove sulla spiaggia, preparativi e momenti di spettacolo. Ci emozioneremo nel riascoltare le voci di Moira e Walter Nones nel corso di interviste inedite, ci faremo guidare dai racconti di Stefano e Lara, sull'organizzazione del loro circo e sul rapporto con la madre. Ascolteremo la testimonianza di Brigitta Boccoli che ripercorre il suo ingresso nel mondo del Circo da cui si è lasciata affascinare fino a diventarne protagonista insieme alla famiglia. Un documento unico che fotografa il Circo di Moira negli ultimi anni di fulgore e che trasmette il fascino, l'eleganza e l'atmosfera unica a cui Walter e Moira ci hanno da sempre abituati e che oggi ci manca. Un ennesimo capolavoro di Roberto Guideri che con passione rara e cura meticolosa ci consente di trascorrere nuovamente 60 minuti sotto il grande tendone di Moira e della sua compagnia.
Vi proponiamo il teaser di lancio del video che sarà trasmesso in versione integrale, in diretta streaming VENERDI' 17 APRILE ALLE ORE 17.00 sulla nostra pagina Facebook.
« Le Monde de Moira » c'est un reportage extraordinaire réalisé par Roberto Guideri qui a suivi le Cirque de Moira Orfei en 2012 à Florence et Catane et en 2013 à Jesolo et Vercelli. Un projet d'envergure, un voyage dans les coulisses, entre répétitions, dressage, visite des écuries, préparation des animaux et entretiens avec les protagonistes du grand cirque de Moira. Le résultat est un hommage sincère à la grande Reine du cirque et à son univers. Des images séduisantes de la vie quotidienne en caravane, des entrainements sur la plage, des préparatifs et des moments du spectacle. Nous serons ravis d'écouter les voix de Moira et Walter Nones lors d'interviews inédites, nous serons guidés par les histoires de Stefano et Lara, sur l'organisation de leur cirque et sur la relation avec leur mère. Nous écouterons le témoignage de Brigitta Boccoli qui retrace son entrée dans le monde du Cirque dont elle s'est laissée fasciner jusqu'à ce qu'elle en devienne un protagoniste avec sa famille. Un document unique qui immortalise le Cirque de Moira au cours des dernières années de splendeur et qui transmet le charme, l'élégance et l'atmosphère unique que Walter et Moira nous ont toujours communique et qui nous manquent aujourd'hui. Encore un chef-d'œuvre de Roberto Guideri qui avec une passion rare et un soin méticuleux nous permet de passer encore 60 minutes sous le grand chapiteau de Moira et de sa compagnie.
Voici le teaser de lancement du reportage qui sera diffusée en version complète, en live streaming le VENDREDI 17 AVRIL À 17H00 sur notre page Facebook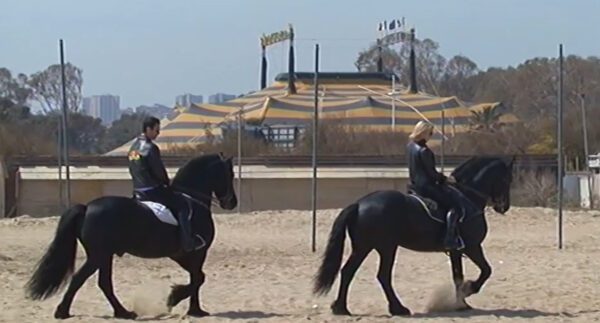 The World of Moira is an extraordinary reportage realized by Roberto Guideri who followed the Circus Moira Orfei in 2012 in Florence and Catania and in 2013 in Jesolo and Vercelli. A wide-ranging project, a journey behind the scenes, between rehearsals, training, visits to the stables, preparation of the animals and interviews with the protagonists of the great circus of Moira. The result is a heartfelt tribute to the Queen of the Circus and her universe. Seductive images of daily life in caravans, of rehearsal on the beach, preparations and moments of entertainment. We will be excited to listen to Moira and Walter's voices during unpublished interviews; stories of Stefano and Lara, on the organization of their circus and on the relationship with their mother. We will listen the testimony of Brigitta Boccoli who traces her entry into the world of the Circus from which she let herself be fascinated until she became the protagonist together with the family. A unique document that photographs the Circus of Moira in the last years of splendour and that conveys the charm, elegance and unique atmosphere that Walter and Moira have always created and which we lack today. Another masterpiece by Roberto Guideri who, with rare passion and meticulous care, allows us to spend 60 minutes again under the large big top of Moira and her company.
Here is the launch teaser of the video that will be broadcast in full version, in live streaming FRIDAY 17 APRIL AT 17.00 on our Facebook page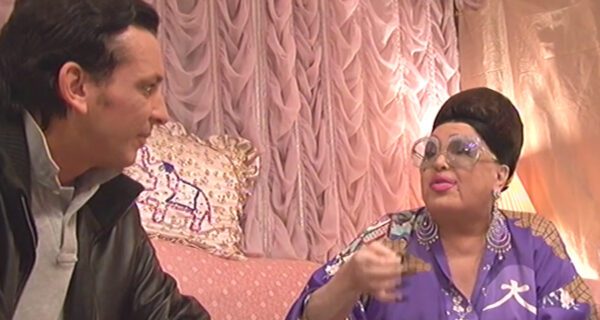 "Il Mondo di Moira" ist eine außergewöhnliche Reportage von Roberto Guideri, der 2012 dem Zirkus Moira Orfei in Florenz und Catania sowie 2013 in Jesolo und Vercelli folgte. Ein weitreichendes Projekt, eine Reise hinter die Kulissen, zwischen Tests, Training, Stallbesuch, Vorbereitung der Tiere und Interviews mit den Protagonisten des großen Zirkus von Moira. Das Ergebnis ist eine von Herzen kommende Hommage an die Königin des Zirkus und ihr Universum. Verführerische Bilder des täglichen Lebens in Wohnwagen, von Tests am Strand, Vorbereitungen und Momenten der Unterhaltung. Wir werden gespannt sein, Moiras und Walters Stimmen in unveröffentlichten Interviews zu hören. Wir werden uns von den Geschichten von Stefano und Lara, der Organisation ihres Zirkus und der Beziehung zu ihrer Mutter leiten lassen. Wir werden das Zeugnis von Brigitta Boccoli hören, die ihren Eintritt in die Welt des Zirkus nachzeichnet, von der sie sich faszinieren ließ, bis sie zusammen mit der Familie die Protagonistin wurde. Ein einzigartiges Dokument, das den Zirkus von Moira in den letzten Jahren der Pracht fotografiert und den Charme, die Eleganz und die einzigartige Atmosphäre vermittelt, die Walter und Moira uns immer gewohnt haben und die uns heute fehlen. Ein weiteres Meisterwerk von Roberto Guideri, das es uns mit seltener Leidenschaft und sorgfältiger Sorgfalt ermöglicht, wieder 60 Minuten unter dem großen Zelt von Moira und ihrer Gesellschaft zu verbringen.
Hier ist der Start-Teaser des Videos, das in Vollversion im Live-Streaming FREITAG, 17. APRIL, 17.00 Uhr auf unserer Facebook-Seite ausgestrahlt wird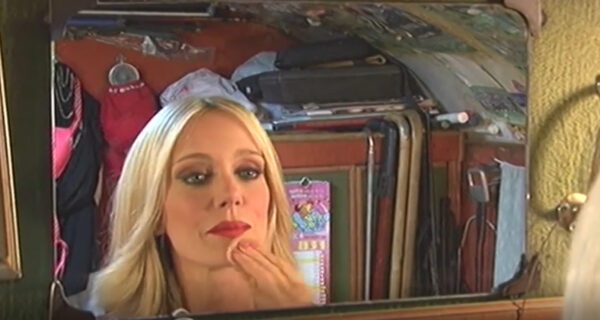 "Il Mondo di Moira" es un reportaje extraordinario realizado por Roberto Guideri que siguió el Circo Moira Orfei en 2012 en Florencia y Catania y en 2013 en Jesolo y Vercelli. Un proyecto de gran alcance, un viaje detrás de escena, entre pruebas, entrenamiento, visita a los establos, preparación de los animales y entrevistas con los protagonistas del gran circo de Moira. El resultado es un homenaje sincero y sincero a la Reina del Circo y su universo. Imágenes seductoras de la vida cotidiana en caravanas, de pruebas en la playa, preparaciones y momentos de entretenimiento. Estaremos encantados de escuchar las voces de Moira y Walter Nones durante entrevistas inéditas, nos guiaremos por las historias de Stefano y Lara, sobre la organización de su circo y sobre la relación con su madre. Escucharemos el testimonio de Brigitta Boccoli, quien rastrea su entrada al mundo del Circo, de la que se dejó fascinar hasta que se convirtió en protagonista junto con la familia. Un documento único que fotografa el Circo de Moira en los últimos años de esplendor y que transmite el encanto, la elegancia y la atmósfera única que Walter y Moira siempre nos han usado y que nos falta hoy. Otra obra maestra de Roberto Guideri que con rara pasión y meticuloso cuidado nos permite pasar 60 minutos nuevamente bajo la gran carpa de Moira y su compañía.
Aquí el teaser del video que se transmitirá en versión completa, en vivo el VIERNES 17 DE ABRIL A LAS 17.00 en nuestra página de Facebook
Se questo articolo ti è piaciuto condividilo sui tuoi social utilizzando i bottoni che trovi qui sotto