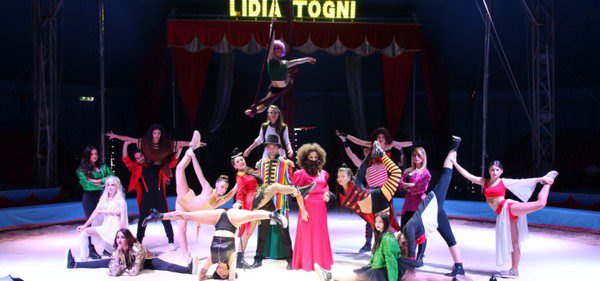 Quando teatro, musical e circo si uniscono, arrivano a Napoli le emozioni generate dalla compagnia Big Up, nell'area circense di Lidia Togni con The Dreamer.
Liberamente ispirato dal celebre film The Greatest Showman, arriva a Napoli "The dreamer" il musical "globale". Più volte rappresentato, il 4 e 5 febbraio sarà in scena al circo Lidia Togni dopo tanti spettacoli teatrali. Successivamente il Musical seguirà le varie tappe del circo in Italia.
La location circense è forse quella che più rende onore alla pellicola diretta da Micheal Gracey e che ha come protagonista Hugh Jackman. Immenso lo stupore del pubblico di fronte a personaggi innovativi, che l'imprenditore P.T. Barnum utilizzò per lanciare spettacoli che furono definiti Moderni. Non a caso "Barnum", oggi, è sinonimo di "Circo" e lo spettacolo ipnotico è diventato un successo mondiale.
La compagnia Big Up mette in scena venti ballerini professionisti, danzatori aerei, sputa fuoco e tanti artisti che stupiranno. La regia è affidata a Francesco Tramontin, le coreografie sono di Tullia Tramontin. Nel cast figurano Maurizio Semeraro (Performer di calibro nazionale, già protagonista di musical famosi quali: Evita, Aladin il Musical Geniale, Rapunzel, Robin Hood e tanti altri), Elvira Dello Ioio, Maggie Mangia, Amelia Russo, Michele Paolella, Lorena Scotto.
Da ww.lagazzettadellospettacolo.it del 29/01/20