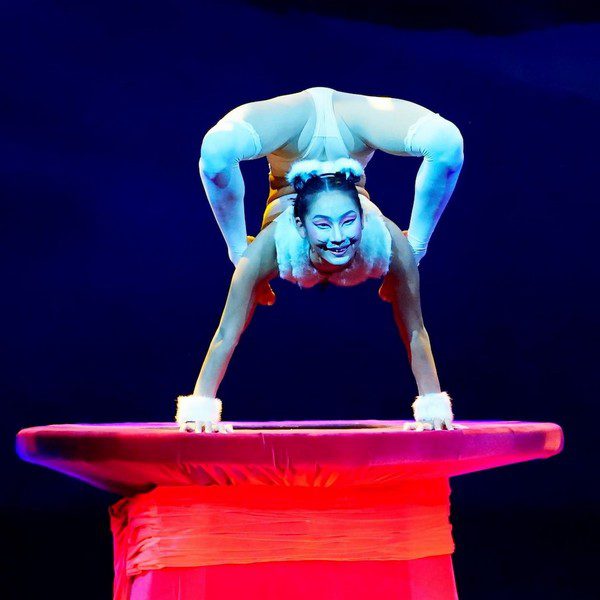 Da qualche giorno è iniziata la nuova edizione di Italia's Got Talent, la trasmissione celebre in tutto il mondo che mostra i vari talenti delle nazioni ospitanti.
Questa settimana, sui canali Sky e su la 8 è in onda la seconda puntata. Ulzi, alias di Ulziibuyan Mergen, la bella artista mongola compagna di Viktor Kee, è ospite proprio di questa puntata con il suo bel numero di contorsionismo.
Ulzi è un'artista affermata in grado di presentare il suo numero in diverse varianti. Questo le ha permesso di lavorare in complessi e spettacoli prestigiosi, ad esempio ha lavorato per 15 anni in diverse produzioni del Cirque du Soleil, come Alegria, Amaluna e Totem, dove si esibiva con la collega Oyun-Erdene Senge in un numero di coppia. Ulzi è conosciuta anche in Italia in quanto da qualche anno fa parte della compagnia di Alis di Le Cirque With the World's Top Performers.
Se vi siete persi il suo numero ve lo proponiamo qui di seguito.
AV