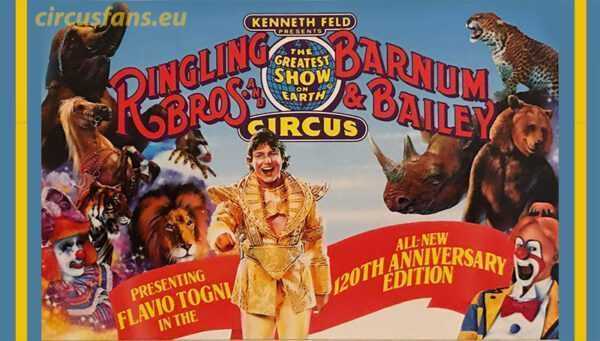 RINGLING BROS AND BARNUM & BAILEY CIRCUS 1991: Diretta streaming 28/05
Il 21 maggio del 2017 andava in scena l'ultimo spettacolo del Ringling Bros and Barnum & Bailey Circus. Il 1° maggio 2016 si tenne l'ultimo show con gli elefanti, che vennero successivamente ritirati dallo spettacolo e fermati nel centro di riproduzione gestito dalla Feld Inc. Pochi mesi dopo la ferale notizia, a sorpresa, a gennaio 2017 la Feld Inc annuncia la chiusura del grande marchio statunitense e la fine della tournée anticipata al mese di maggio. Fu uno shock. Dopo 146 anni di storia il Circo Barnum annunciava la chiusura definitiva, gli artisti rimandati a casa, i mitici vagoni ferroviari messi in vendita, gli animali di proprietà dismessi.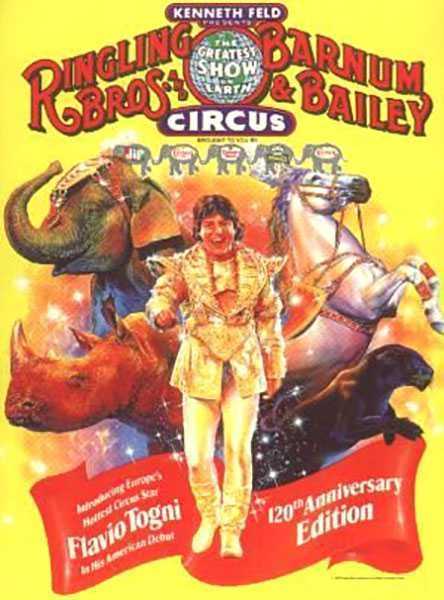 Sono passati 3 anni da allora e da un anno si vocifera di un ritorno in attività del marchio Ringling Bros and Barnum & Bailey Circus. In che forma esattamente è difficile a dirlo. Sicuramente non avrà elefanti, per i motivi che ne portarono all'esclusione già nel 2017. Non sappiamo nulla del resto, se non la nomina del responsabile del Casting.
Nell'attesa di sapere come sarà il "Nuovo Ringling" che ci aspetta, vogliamo celebrare il "Greatest Show on Earth" che abbiamo conosciuto, visto e amato nel recente passato. E vogliamo farlo rivivendo una delle edizioni che abbiamo più a cuore: la 120° edizione che andò in scena nel biennio 1989/1991 e che vide protagonista un cast in buona parte italiano con la famiglia di Enis Togni al gran completo (cavalli su tre piste, alta scuola, 15 elefanti e rinoceronte), i fratelli Pellegrini e i fratelli Savio oltre a diverse altre grandi attrazioni come il numero misto di Jim Clubb presentato da Luis e Marcia Palacios, i Quiros al filo alto, Los Latinos alle bolas, il mano a mano delle Wee Gets, i capelli delle Ayala sulle tre piste, l'imponente elefante King Tusk, tre numeri di bascula, due troupe di volanti e ancora cagnolini, babbuini e tante altre attrazioni.
Un video raro, gentilmente messoci a disposizione integralmente da Mauro Cantoro, che ci permette di rivivere i fasti quella strepitosa edizione!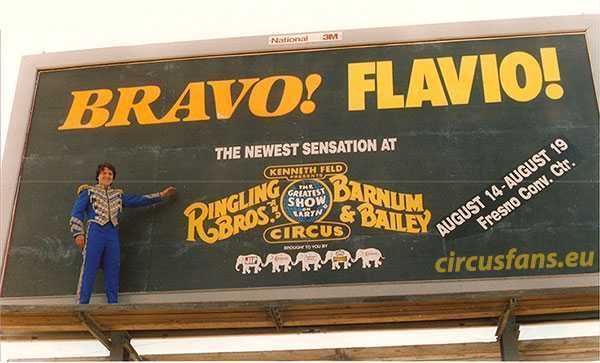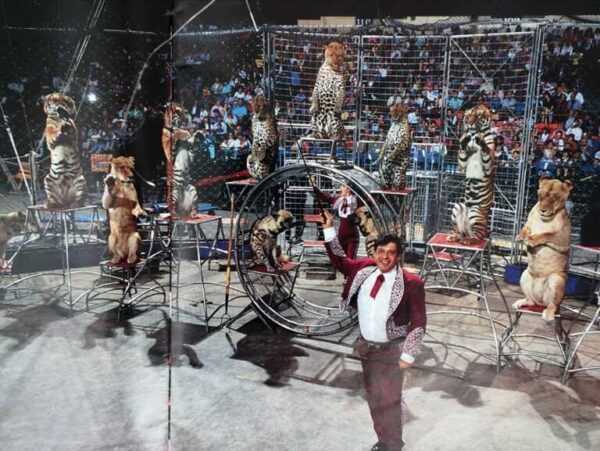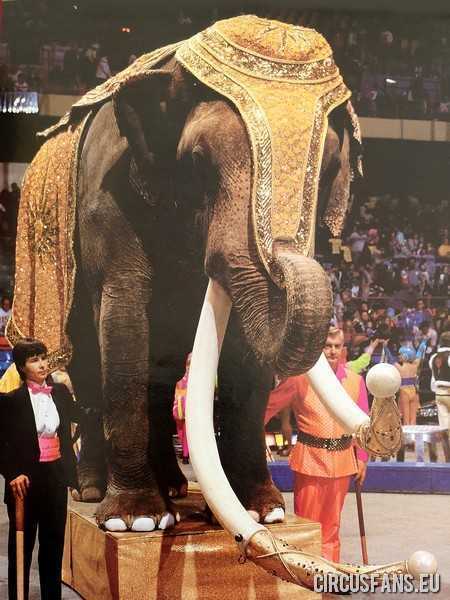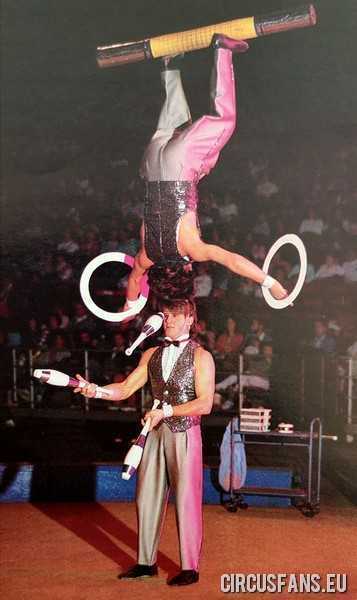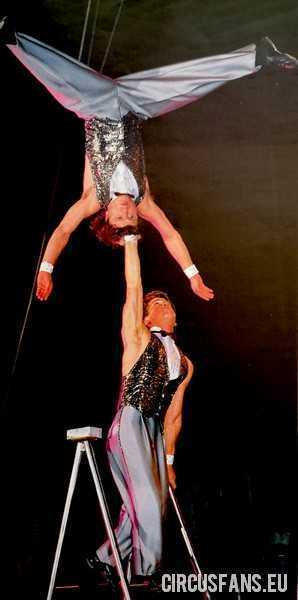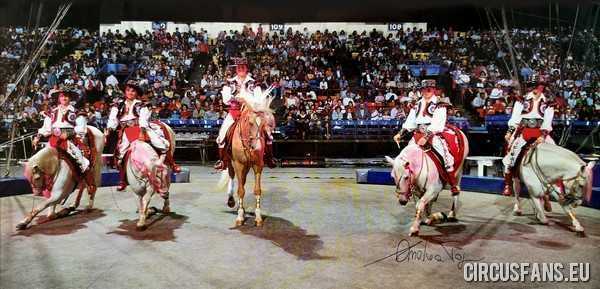 Se questo articolo ti è piaciuto condividilo sui tuoi social utilizzando i bottoni che trovi qui sotto