1° MASTER DEL CIRCO LA GIURIA INTERNAZIONALE
Mosca, Russia, 27 aprile 2015 imminente la chiusura delle iscrizioni del nuovo premio annuale "Master" dedicato alle arti circensi e indetto dalla Russian State Circus Company (Rosgostsirk) e dal Ministero della Cultura Russo. La deadline del concorso prevede infatti la chiusura delle iscrizioni entro il 1 maggio.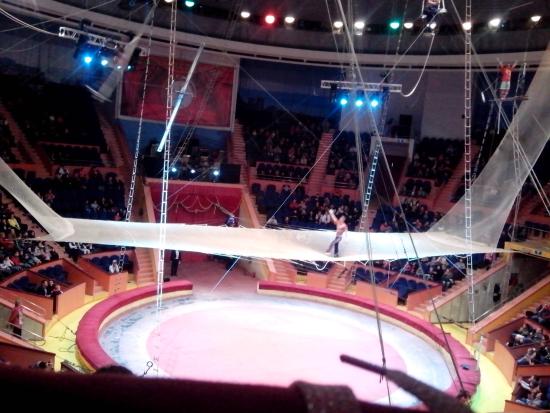 Ecco chi sono i 4 giurati chiamati a decretare il vincitore in ciascuna delle 12 categorie:
Peter Dubinsky
Peter Dubinsky è nato a Odessa nel 1960. A 17 anni, è stato accettato alla famosa Accademia Teatrale di Mosca e si è laureato nel 1983 con un Diploma di Eccellenza. E 'stato poi Direttore del Circo di Mosca, in collaborazione con le organizzazioni circensi di oltre 50 paesi.
Per più di 20 anni, ha vissuto ad Orlando, in Florida, dove ha fondato Firebird Productions, Inc., una società di intrattenimento internazionale. Firebird Productions, Inc., produce spettacoli e fornisce artisti per luoghi di intrattenimento famosi come Walt Disney World, Disney&rsquos EPCOT Center, Busch Gardens Tampa Bay, Cirque du Soleil, Tokyo Disney Sea, Universal Studios del Giappone, Zhuhai International Circus Show, Beau Rivage Casino in USA, e molti altri in tutto il mondo.
Egli è anche il Consulente Artistico e membro della Giuria per molti Festival del Circo di tutto il mondo, tra cui Festival in Italia, Spagna, Francia, Cina, Russia, Ucraina, Vietnam, Cile, Messico, e molti altri. Per il suo lavoro, ha ricevuto tra gli altri un riconoscimento dal Sindaco di Monaco e il Premio TEA per «Outstanding Achievement" per il suo programma di intrattenimento a Tokyo Disney Sea.
Jasmine Straga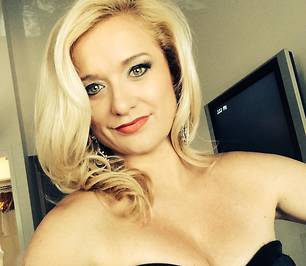 Jasmine Straga Jasmine ha iniziato come una ballerina professionista e ginnasta, ha continuato la sua formazione presso lo Spanish Web e Contortion e ha girato il mondo con il Circo de Los Hermanos Vazquez, Zero Gravity Circo, Circo Broadway, Mexican International Circus, Roberts Circus, Circus Tihany Spectacular, Cirque Sublime, Circo Fuentes. Jasmine è stata precedentemente il direttore di Gala Entertainment, Australian Institute of Circus Arts, Coffs Harbour PCYC Rhythmic Gymnastics Club ed ha co-diretto R Empire in Macau.
Jasmine sta dirigendo attualmente JS Creations, una società di creazione di performance artistiche e sta partecipando all' Astralian Circus Challenge. E' anche capo istruttore per Lee Academy Performing Arts and Performance Art Western Sydney. 1° MASTER DEL CIRCO LA GIURIA INTERNAZIONALE
Dominique Jando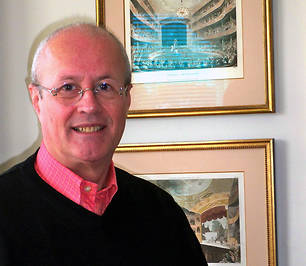 Dominique Jando ha iniziato il suo coinvolgimento con le arti dello spettacolo più di cinque decenni in Francia, sua nazione di origine, quando ha mosso i primi passi come clown al mitico Cirque Medrano a Parigi. In seguito ha conseguito una carriera artistica e amministrativa sia in teatro che al circo. Nel 1974, come segretario generale del Centro culturale di Parigi, ha partecipato con Alexis Gruss alla creazione della prima scuola di circo professionale di Francia, e di Le Cirque à l'Ancienne, che poi divenne il Circo Nazionale francese ed è considerato il catalizzatore del "movimento New Circus"
Si trasferisce a New York nel 1983 per unirsi alla Big Apple Circus di cui è stato Direttore Artistico Associato per diciannove anni. In seguito ha lavorato come direttore creativo di Circus Center a San Francisco, in California. Attualmente è consulente indipendente di arti circensi e scrittore, ed è Vice Presidente e Direttore Artistico del Lone Star Circus® a Dallas, Texas. Egli è anche fondatore e curatore di Circopedia.org, un'enciclopedia online internazionale finanziata dalla Big Apple Circus.
Noto storico del circo e dell'entertainment, Dominique ha pubblicato diversi libri e scritto numerosi articoli su questi temi, sia in Europa che negli Stati Uniti. La traduzione in russo della sua Histoire Mondiale du Cirque è usata come libro di testo al Circus di Mosca e Variety State College and GITIS theater institute. Come docente di circo e intrattenimento popolare, ha insegnato clownerie classica presso il Circus Center& Clown Conservatory, ed è il Consulente Internazionale del Circo di Guinness World of Records, Ltd., ed è un membro fondatore del Festival Mondial du Cirque de Demain, un concorso internazionale di circo che si tiene ogni inverno a Parigi dal 1977.
Dominique è sposato con l'artista del trapezio e delle arti aeree Elena Panova. Vivono a San Francisco, in California.
Libri pubblicati:
Histoire Mondiale du Cirque (Parigi, Delarge 1977 – ISBN 2711300544 – pubblicato in Russia История мирового Цирка, Mosca, Iskusstvo, 1984)

Histoire Mondiale du Music-Hall (Parigi, Delarge, 1979 – ISBN 2711301362)

Clowns et Farceurs [co-autore] (Paris, Bordas, 1982 – ISBN 02441780)

The Great Circus Parade

[co-autore con Herb Clement] (Milwaukee, Gareth Stevens, 1989 e l'Odissea, Hong Kong 1989 – ISBN 0836801598)

Big Apple Circus – 25 anni (New York, WW Norton, 2003 – ISBN 9622177247)

The Circus (1870-1950) [Principal scrittore] (Colonia, Taschen, 2008 – ISBN 9783822851531)
Li Xining
Con un background in ginnastica, danza e ginnastica ritmica, Li Xining è entrata come coreografa acrobatica nella Guangdong Soldiers Acrobatic Troupe di Guangzhou, in China. Ha poi assunto la direzione artistica ed esecutiva di Flag Circus of China in Kunming, in Cina. Ora è il direttore artistico ed esecutivo di Flag Ensemble for Performing Arts che si compone di Flag Circus, Flag Dance Ensemble e alcune altre compagnie di arti performative. E&rsquo anche Vice Presidente della Chinese Acrobats Association e Presidente del Yunnan Provincial Acrobats Association. Per la sua straordinaria preparazione ha ricevuto il primo Lifetime Achievement Award da CFLAC e Chinese Acrobats Association.
La signora Li Xining è stata membro della giuria internazionale di numerosi Festival del circo come il Festival Internazionale del Circo di Monte Carlo, Cirque de Demain Festival, Wuqiao International Circus Festival e Wuhan International Acrobatic Art Festival.
Per tutte le informazioni visitare il sito https://circusawards.com/en/
Ufficio Stampa Rosgostsirk per l'Italia:
CBO Communication By Objectives Milano
Visita le nostre sezioni
30/04/2015 0.26.45
1° MASTER DEL CIRCO LA GIURIA INTERNAZIONALE
Se questo articolo ti è piaciuto condividilo sui tuoi social utilizzando i bottoni che trovi qui sotto