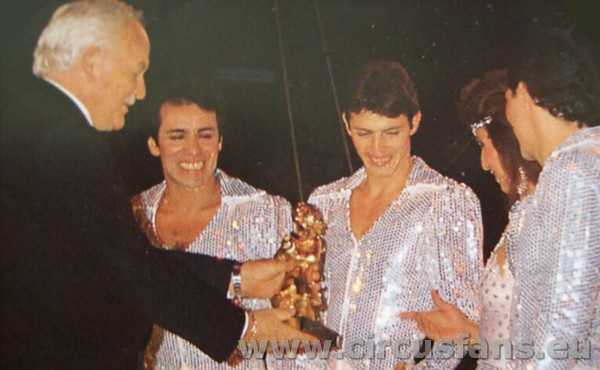 OGGI GRATIS IL FILM SU MIGUEL VAZQUEZ
Se non avete un circo vicino e siete in crisi d'astinenza da buon circo, oggi pomeriggio lo streaming vi viene in soccorso.
Solo per la giornata di oggi, in STREAMING GRATUITO, su Vimeo è visibile The Last Great Circus Flyer, il film documentario sull'inarrivabile MIGUEL VAZQUEZ.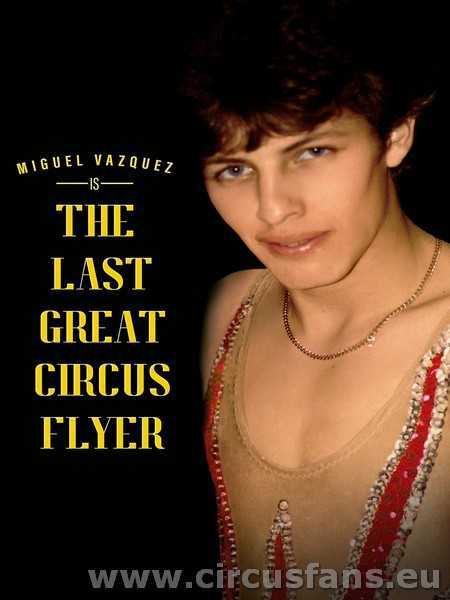 Il pluripremiato documentario "The Last Great Circus Flyer" mette in luce la carriera del celebre trapezista considerato da molti il ​​più grande trapezista della storia. Girato in un periodo di sette anni, il film si concentra sulla vita passata e presente dei membri di "The Flying Vazquez" e affronta i pericoli e gli eventi talvolta tragici nella vita degli artisti circensi.
Il Film
Durante un'esibizione del Ringling nel 1982, il diciassettenne Miguel Vazquez ha fatto notizia (NY Times, NBC News, ecc.) diventando il primo trapezista a completare quella che è stata descritta come "La più grande impresa di tutta la storia del circo" – un quadruplo salto mortale nelle mani del suo fratello e porteur, Juan.
Per 15 anni, Miguel e la sua famiglia, "The Flying Vazquez", hanno diretto i più importanti circhi negli Stati Uniti e in Europa. Nel 1994, all'apice della sua carriera, Miguel smise inaspettatamente di volare, per non eseguire mai più la quadruplo salto mortale.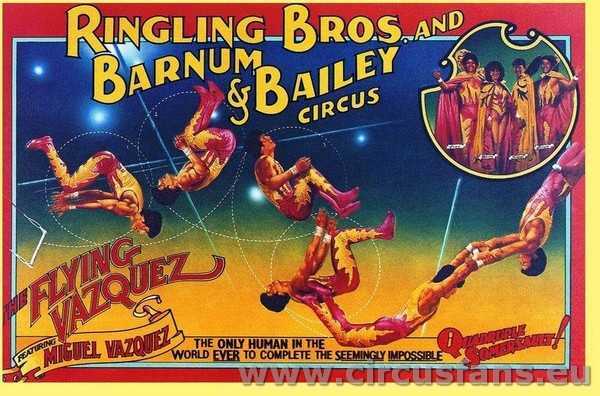 Per capire perché Miguel Vazquez potrebbe essere "The Last Great Circus Flyer", il film include interviste con i più grandi volanti viventi (passati e presenti) e presenta riprese in esterni al Ringling Bros., al Circus Vargas, al John and Mable Ringling Museum of Art (Museo del circo) a Sarasota, Florida e riprese nel backstage delle produzioni di Las Vegas di "O" del Cirque du Soleil e della produzione di "Le Reve" del Wynn Hotel.
Il cast comprende Miguel Vazquez, Juan Vazquez, Patricia Vazquez, Rosa Vazquez, Tony Steele, Tito Gaona, Paul Binder, Josue Marinelli, Armando Farfan Jr., Jon Weiss, Ammed Tuniziani, Richie Gaona, Deborah Walk e Steve Gossard.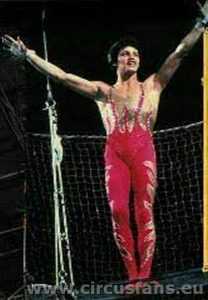 "The Last Great Circus Flyer" è ora disponibile IN TUTTO IL MONDO per lo streaming VOD su VIMEO. Il film è disponibile per il noleggio o l'acquisto in inglese su VIMEO, AMAZON (Stati Uniti e Regno Unito) e iTUNES (Stati Uniti e Canada). Sottotitoli disponibili su iTUNES e AMAZON. iTUNES offre anche la possibilità di sottotitoli in spagnolo.
Per vedere in streaming il film THE LAST GREAT CIRCUS FLYER
Per leggere la storia di Miguel Vazquez, leggi il nostro World Circus Artist
Visita le nostre sezioni
Per rimanere sempre aggiornati sulle tappe dei circhi italiani
OGGI GRATIS IL FILM SU MIGUEL VAZQUEZ
Se questo articolo ti è piaciuto condividilo sui tuoi social utilizzando i bottoni che trovi qui sotto