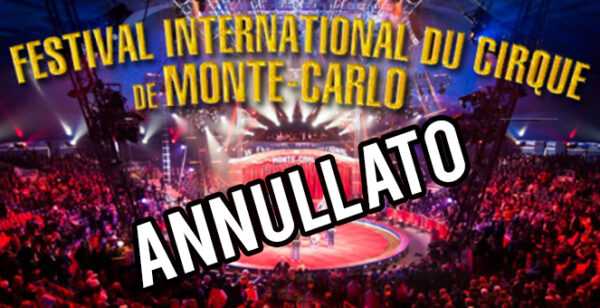 ANNULLATO IL FESTIVAL DEL CIRCO DI MONTE CARLO 2021
La notizia era nell'aria da diverse settimane. Ora, purtroppo, trova conferma definitiva. Il Comitato Organizzatore del Festival Internazionale del Circo di Monte-Carlo, presieduto dalla Principessa Stéphanie, ha annunciato oggi mercoledì 9 settembre la cancellazione del più grande evento mondiale del suo genere "in considerazione della responsabilità per la salute e la sicurezza di tutti". Il 45° Festival è dunque rinviato al 2022 quando avrà luogo dal 20 al 30 gennaio. Rinviato anche il Festival "New Generation" che avrà luogo il 5 e 6 febbraio 2022.
E' dunque la terza edizione del Festival a saltare: la prima in seguito al lutto per la scomparsa della Principessa Grace, la seconda a seguito della paura di attentati per la Guerra nel Golfo e il lutto per la scomparsa di Stefano Casiraghi e ora a causa della Pandemia.
Ecco il comunicato ufficiale:
Dear public and fans of the Festival,
The Organizing Committee of the International Circus Festival of Monte-Carlo, under the Presidency of H.S.H. Princesse Stéphanie, announces the postponement of the 45th Edition of the Circus Festival to 20th to 30th of January 2022, as well as the changing of the dates for the 10th Competition of young circus-artists "New Generation" to February 5th and 6th 2022.
In view of the sanitary and health conditions around Covid 19, this decision has been taken due to the fact that the biggest Circus-Event in the world presents more than 200 artists from over 20 countries and receives a very international public.
We sincerely regret this decision, but in view of the responsibility towards the health and security of everybody we certainly may count on your understanding.
Let us meet again in January and February 2022 in Monte-Carlo around the most famous Circus-ring in the world.
Take care, stay healthy and safe !
Long live the Circus !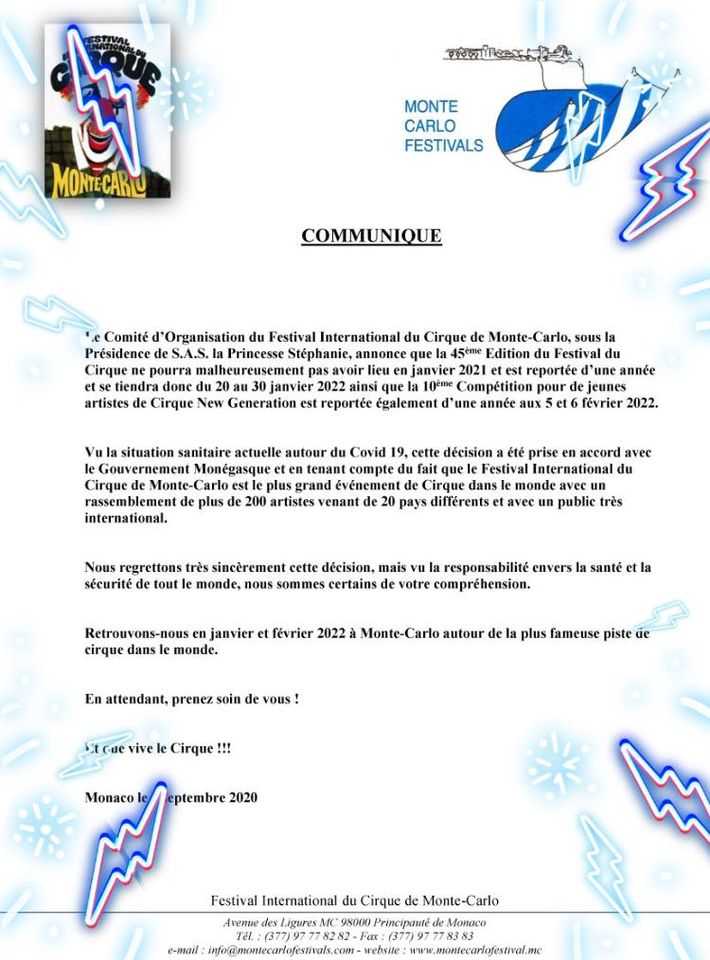 Se questo articolo ti è piaciuto condividilo sui tuoi social utilizzando i bottoni che trovi qui sotto