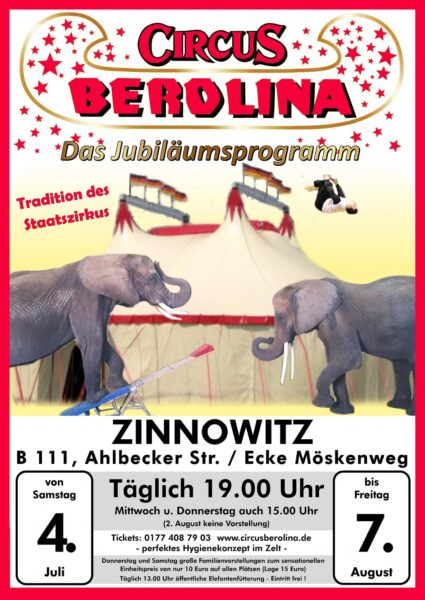 E' ripartito per la tourneè 2020 il 4 luglio dalla cittadina tedesca di Zinnowitz il Circus Berolina con lo spettacolo dal titolo "Menschen -Tiere – Sensationen 2020".
Nella stagione 2020 il circo festeggia diversi importanti anniversari come gli 85 anni della nascita del Circo Berolina, i 25 anni della direzione Spindler e i 60 anni della fondazione del circo statale. In un momento storico difficile come quello che viviamo in questi giorni il circo deve rimanere il circo, mantenendo la sua grande tradizione! Quindi i cavalli sono al centro del loro nuovo programma. Avrai la possibilità di ammirare cavalli di razze diverse in dressage molto diverso e in esibizioni sempre nuove. Oltre al classico dressage in libertà con stampo arabo, una parata di pony e la loro troupe di cavalieri premiata all'ultimo "International Circus Festival of Italy" di Latina, puoi anche ammirare in questo show numeri raramente mostrati, come hula hoop a cavallo o un nuovo dressage in libertà con stalloni frisoni neri e rari cammelli bianchi.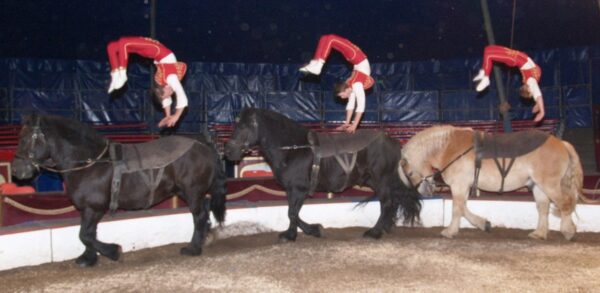 Nello spettacolo potrete ammirare:
TROUPE SPINDLER – jochey a cavallo
THE KEN-HAKI-TROUP – salti a terra
BERNHARD JAMES SPINDLER – cavalli in libertà.
MISS SARAH – cerchio aereo
RONALD SPINDLER – elefanti
RONALD & "BOLLE" – border collie

JASTIN RENZ – corda aerea.
BERNHARD JAMES SPINDLER – pony
SARAH SPERLICH – contorsionismo
JASTIN RENZ– hula hoop a cavallo
MARLON SPINDLER– libertà di cavalli e cammelli
CLOWN JACOMO – riprese comiche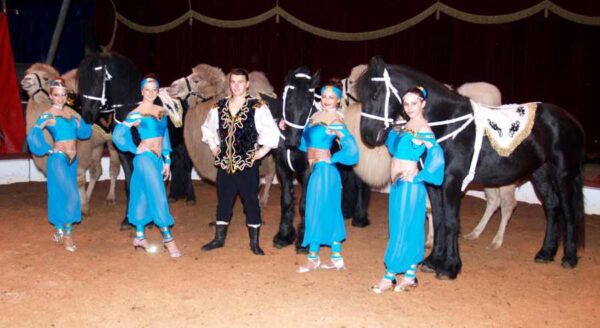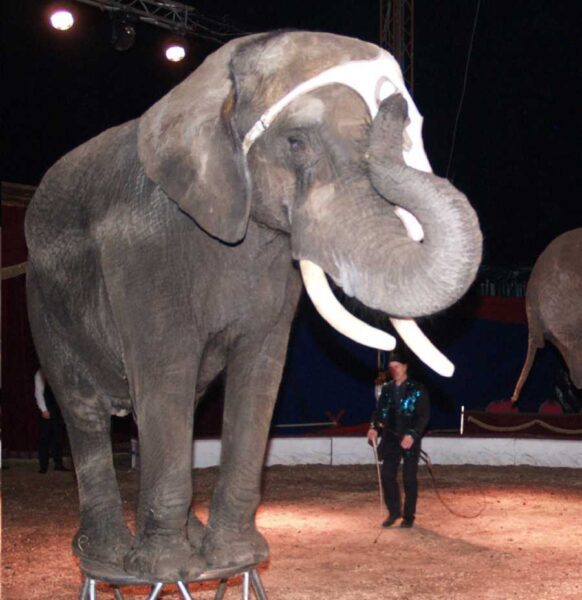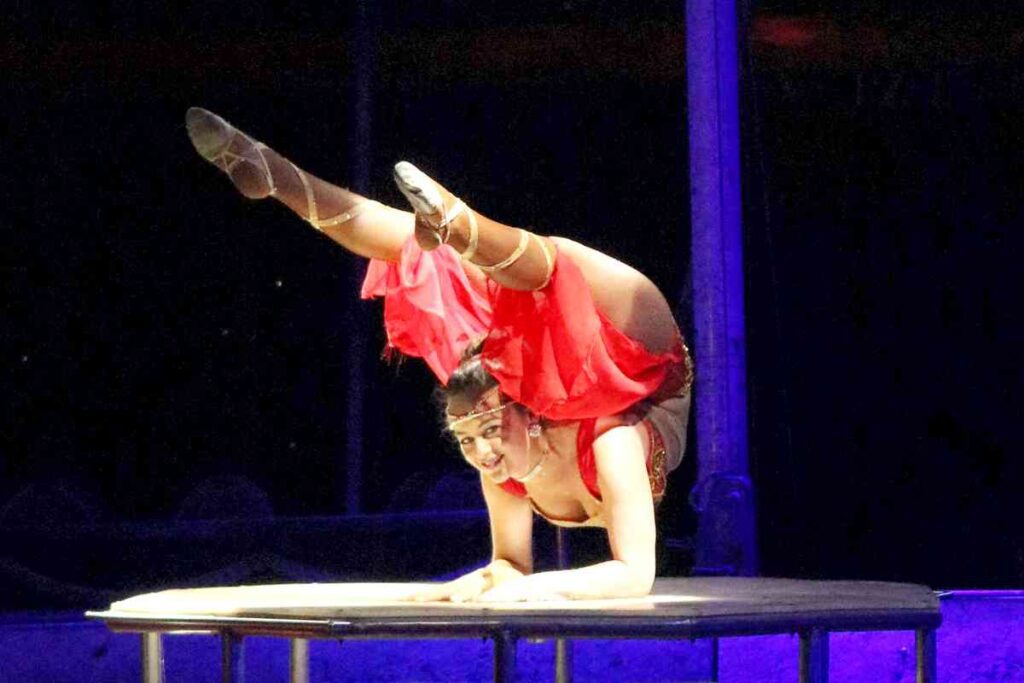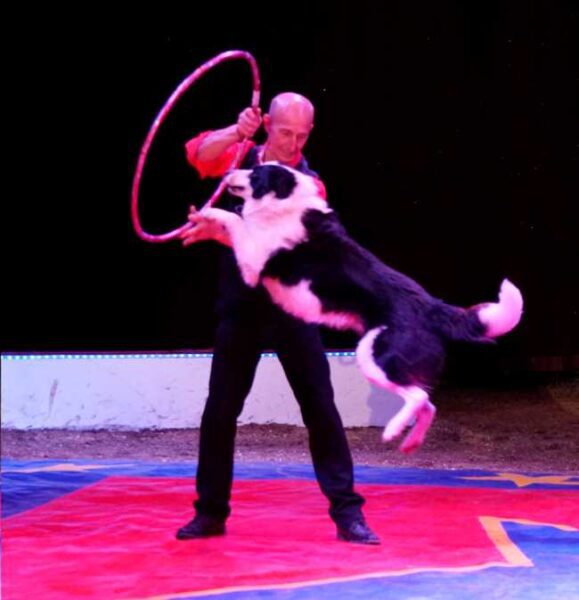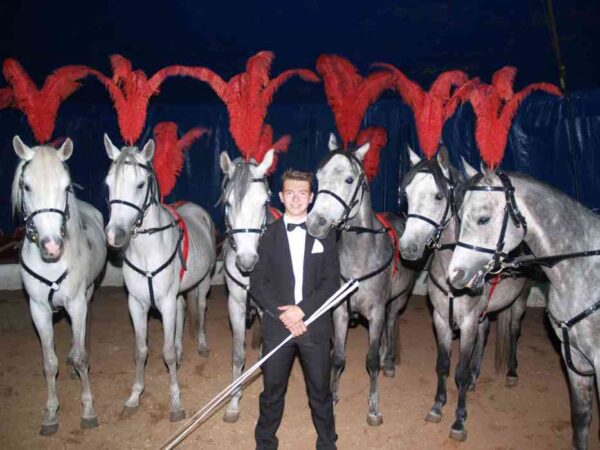 Per raggiungere il sito del circo
Con la collaborazione di Armando Alò
Se questo articolo ti è piaciuto condividilo sui tuoi socials utilizzando i bottoni che trovi qui sotto