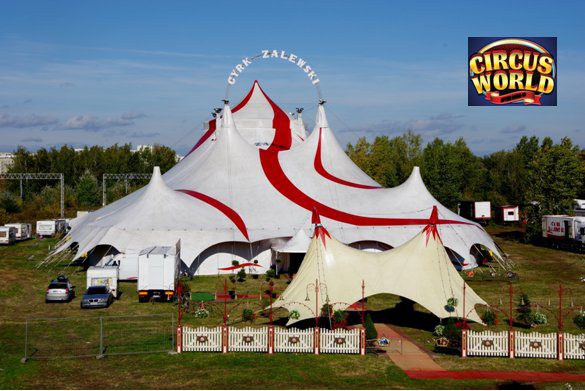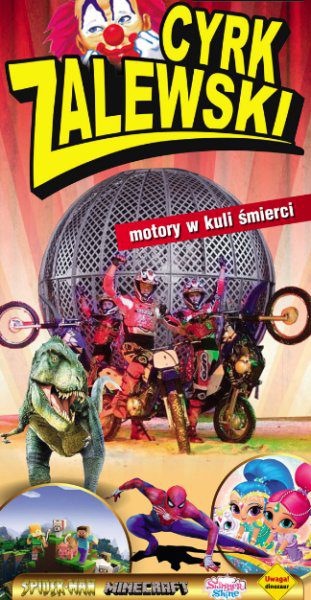 E' ripartito l'11 giugno il Cyrk Zalewski il più famoso e per molte persone il miglior circo in Polonia, diretto da Ewa e Stanisław Zalewski. Il circo è stato fondato nel 1993 inizialmente come "Cyrk Zalewski & Król" e dopo un anno due circhi "Zalewski" e "Korona" sono nati dalla separazione della società iniziale. Da anni il Cyrk Zalewski organizza il Festival Internazionale del Circo a Varsavia sotto una delle più grandi tende da circo in Europa prodotte da Scola Teloni in Italia.
Per molti anni Ewa & Stanisław Zalewski e Andrzej Suszczyński si sono esibiti con il loro numero di valore mondiale che prevedeva due porteur, ai lati di un "letto elastico", che si lanciano la donna "agile", facendola rimbalzare sull'attrezzo e con il secondo numero il pas de deux. Per il numero di trampolino hanno ottenuto il Clown d'Argento all'11° Festival Internazionale del Circo a Monte Carlo nel 1985.
Una delle curiosità più interessanti è il fatto che Marek Jama, addestratore di animali polacco, ha iniziato la sua carriera di addestratore al Cyrk Zalewski con le tigri: si era già esibito in un quadro di alta scuola con ballerina nel complesso francese Medrano di Raul Gibault. Ora si esibisce nel Zirkus Charles Knie presentando diversi numeri e nel 2017 si è esibito a Monte Carlo conquistando un Clown d'Argento.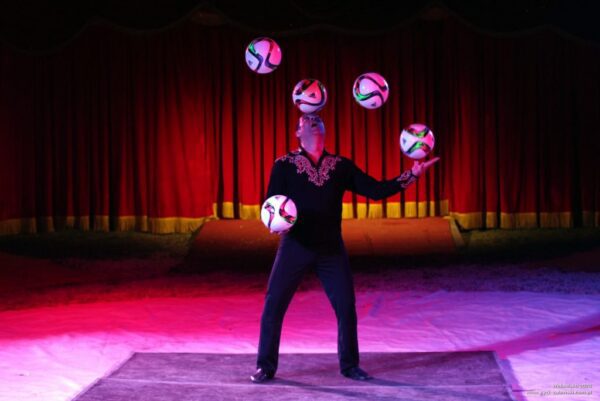 Per quasi 30 anni molte super star si sono esibite in Cyrk Zalewski, ad esempio David Larible, Fumagalli, Pellegrini Brothers, Tonito Alexis, Crazy Wilson, Adriana & Amedeo Folco, Don Christian, The Werner Guerrero Duo, Duo Vanegas, Navas Brothers, The Flying Michaels , Elizabeth Axt, Los Ortiz, Rafael de Carlos, Mister Lorenz e molti altri.
Cyrk Zalewski nel 2013 come primo circo polacco ha presentato il globo della morte. Quest'anno possiamo vedere di nuovo questo atto eseguito dal Lucena Team.
Fanno parte dello show 2020:
TONITO & MACIEJ – opening
KAMIL ZALEWSKI AND HIS CREW /POLONIA – big illusion show
STEFAN /UKRAINA – capre
TONITO ALEXIS /SPAGNA – cani show
MACIEJ/ POLONIA – cinghie
STEFANIA /ITALIA – antipodista
KAMIL ZALEWSKI /POLONIA – cammelli e cavalli
ARTISTA POLACCA – tessuti aerei
STEFANIA & TONITO /ITALIA, SPAGNA – hula hop
RAFAEL DE CARLOS /CUBA – giocoliere
STEFANIA & TONITO /ITALIA, SPAGNA – entrata comica del ristorante
LUCENA TEAM /BRASILE – il globo della morte
TONITO ALEXIS /SPAGNA – ripresa
TUTTI GLI ARTISTI – grande finale
PER RAGGIUNGERE IL SITO
Testo e foto: Konrad Dral – KMC – Klub Miłośników Cyrku
Foto Cyrk Zalewski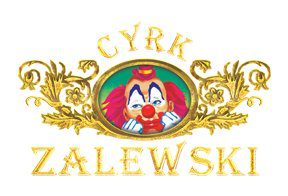 Se questo articolo ti è piaciuto condividilo sui tuoi social utilizzando i bottoni che trovi qui sotto