CIRCUS EXTREME
Nel panorama internazionale sono nati o stanno nascendo alcuni spettacoli che si preannunciano innovativi ed interessanti al contempo. Spettacoli che fanno tesoro dell' esperienza vincente e pluriennale del tedesco Flic Flac. E così, dopo l' ondata dei vari circhi dell' orrore che hanno visto la luce un po' in tutta l'Europa (Circus of Horrors in gran Bretagna, El Circo de Los Horrores in Spagna ed in Italia, Zirkus des Horrors in Germania, ecc.) stanno nascendo spettacoli basati sul brivido e l' adrenalina.

Si inserisce in questo filone il CIRCUS EXTREME in tour quest'anno in Gran Bretagna.
Il cast è interessante e promette brividi e urla in libertà, eccovelo:
– Laura Miller: con il celebre numero di cerchio aereo sulla vasca d'acqua e finale nel fuoco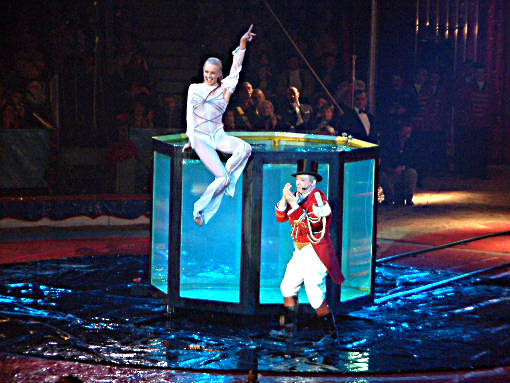 Danguir Troupe: la troupe del vulcanico Mustafà Danger e la moglie Anja Bellei, con l' adrenalinico filo alto, visto da Krone e da Ringling bros. And Barnum & Bailey, e la doppia ruota della morte
– FMX Team: con stunts in moto e un numero nel globo della morte.
In aggiunta a questi artisti, sono preannunciati altri numeri adrenalici ed un balletto in tema.
A fare da raccordo tra i vari atti, troviamo un nostro amico da qualche anno impegnato alla conquista di un po' tutti i circhi internazionali HENRY THE PRINCE OF CLOWN.
Lo spettacolo sarà presentato sotto allo chapiteau (climatizzato) presentato come il più grande della Gran Bretagna.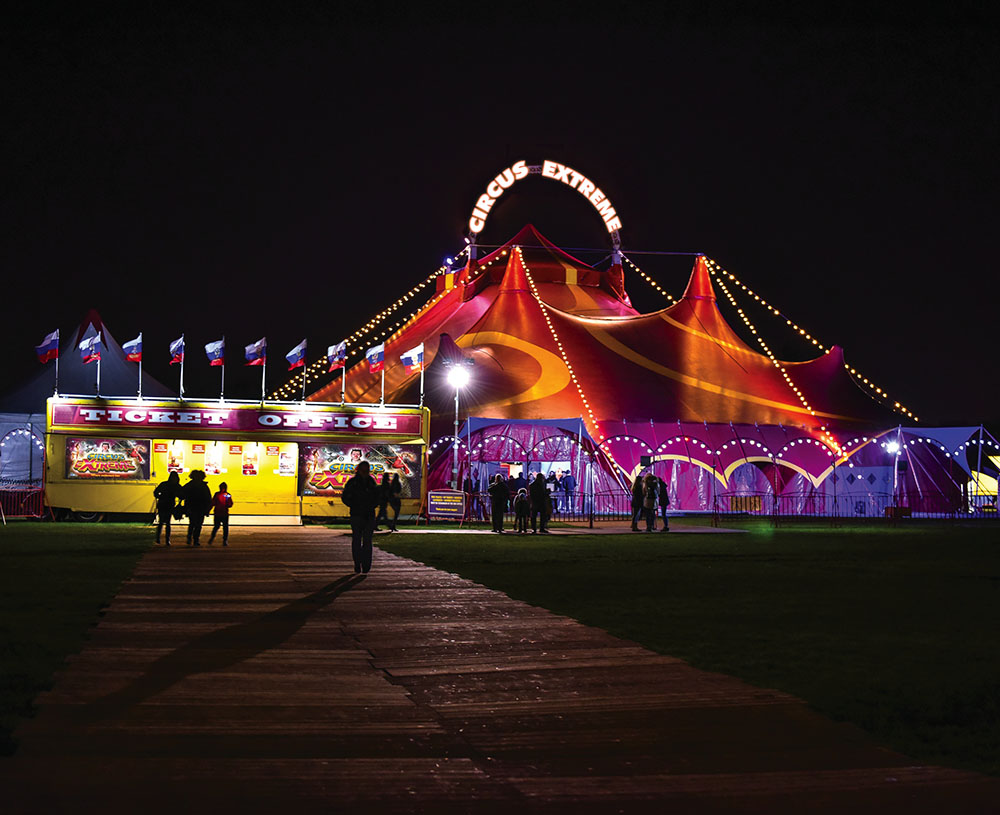 L' appuntamento per il debutto è fissato per il prossimo 12 aprile a Londra, Richmond, Old Deer Park.
Per maggiori informazioni e/o prenotazioni
AV
11/03/2019 9.22.24
Se questo articolo ti è piaciuto condividilo sui tuoi social utilizzando i bottoni che trovi qui sotto