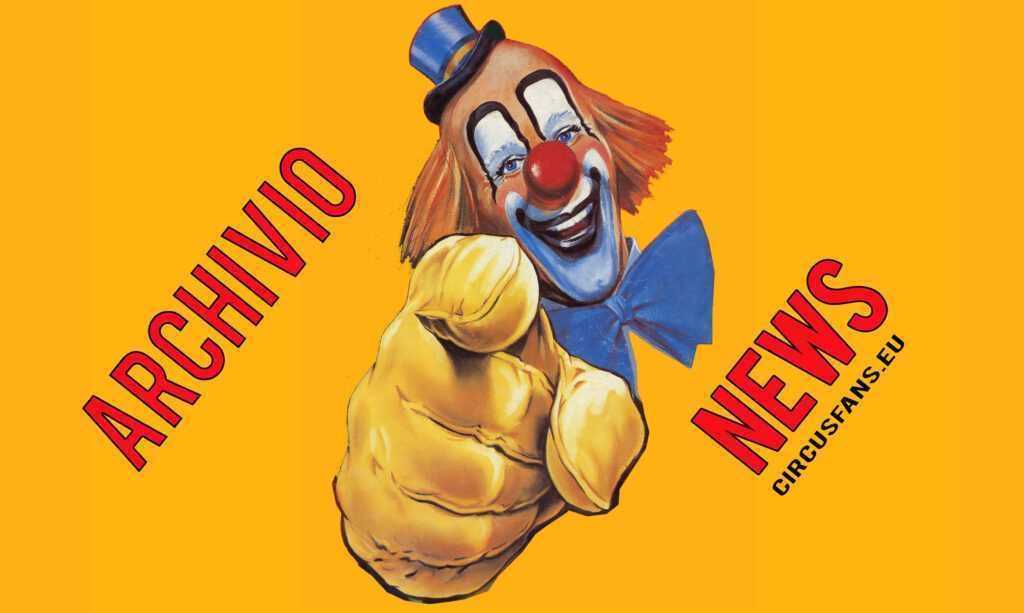 CI HA LASCIATO
BERNHARD HONES
Questa mattina alle 5 si è spento a Fasano Bernhard Hones, marito di Evelise De Rocchi. Un passato di trapezista nella celebre formazione The Flying Sylvest che ha fatto la storia del Circo, insieme ai genitori e al fratello Kindy. Dalla fine degli anni 60 il nome Hones entra a far parte del percorso artistico della famiglia Casartelli-De Rocchi. E i volanti di famiglia dei complessi gestiti dal gruppo Casartelli portano l'impronta degli Hones.
Questo sodalizio artistico è puntellato anche dal matrimonio di Berhnard con Evelise De Rocchi negli anni Settanta. Smessa la carriera di volante, "il Bernhard" è sempre stato al centro delle attività di famiglia e lo ricordiamo anche per un breve periodo in veste di clown al fianco di Wioris. Ma il ricordo che avremo sempre sarà quello di amorevole marito, sempre al fianco della sua Evelise di cui divenne le gambe e le ali dopo il terribile incidente.
Alla famiglia Hones-De Rocchi le più sentite condoglianze dello staff di Circusfans Italia

The Flying Syslvest. Da sinistra il padre Sylvester Hones con la moglie Olimpia e i figli Bernhard e Kindy

Bernhard Hones con i figli Alan e Maik e il fratello Kindy
I funerali di Bernard Hones si svolgeranno lunedì 08/12/2014 alle ore 9.00 nella chiesa Matrice di Fasano.
06/12/2014 18.55.00
Se questo articolo ti è piaciuto condividilo sui tuoi social utilizzando i bottoni che trovi qui sotto