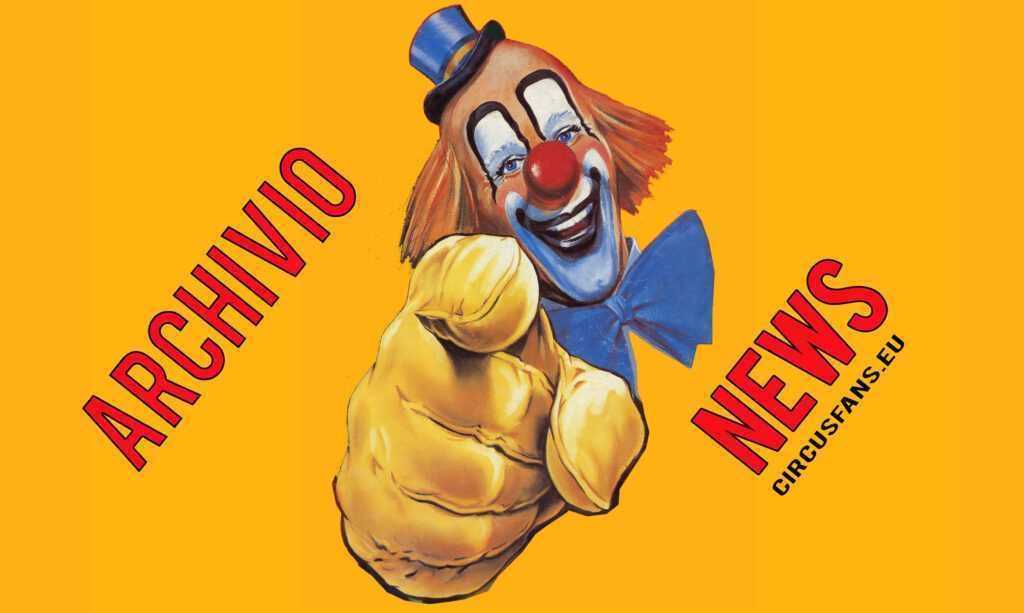 SPAGNA
CIRCO ALEX ZAVATTA IL PROGRAMMA
In una precedente news abbiamo incontrato Emi Vassallo ed il marito Cèsar Torralvo impegnati nel circo spagnolo Alex Zavatta (famiglia di origine Iitaliana).
Dopo una puntata in Francia, attualmente il circo opera regolarmente in Spagna.
Lo spettacolo 2014 é intitolato "Smile of the Stars" e nasce da una idea della direttrice del circo Patty Bogino Vuol essere un omaggio al mondo del cinema ed ogni numero é ambientato in un determinato film. Si va da Charlie Chaplin a Wonder Woman, Cats, James Bond e così via.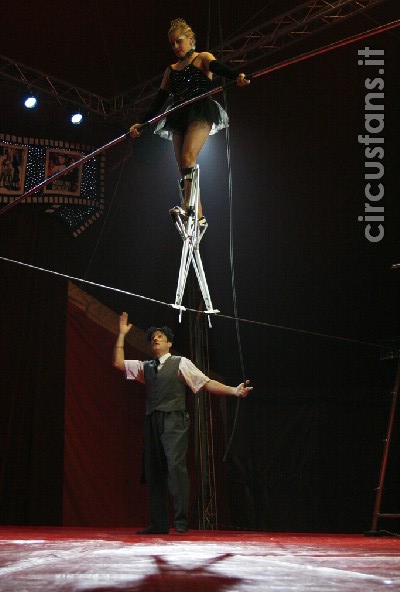 Duo Torralvo in veste Charlie Chaplin
Questa la scaletta dello spettacolo.
Duo Torralvo – filo teso
Kimberly Zavatta – hoola op
Liliana Magahaes – cinghie
Emi Vassallo – spade
Marco Pers – rola rola
Kimberly Zavatta – tessuti
entrata degli spaghetti
intervallo
rete (ispirato al film Nemo)
ripresa del cinema
Duo Torralvo – sostenuto al trapezio
23/04/2014 21.42.22
Se questo articolo ti è piaciuto condividilo sui tuoi social utilizzando i bottoni che trovi qui sotto