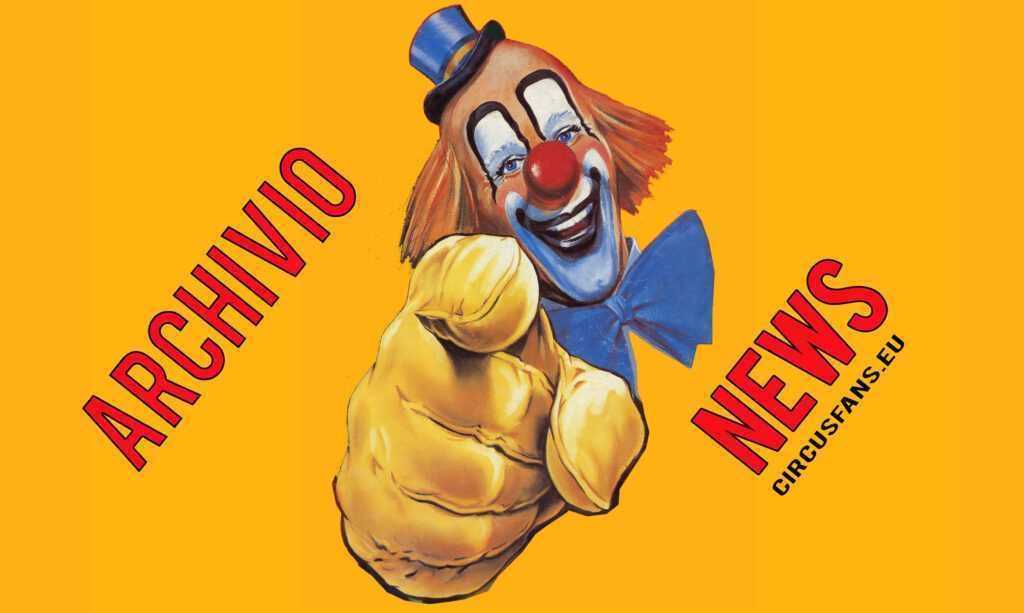 LA COMPAGNIA DEL DARIX TOGNI DISPONIBILE PER LA STAGIONE 2013
Numeri, animali e artisti del Circo Darix Togni sono disponibili per la stagione 2013 da marzo a ottobre. Lo riporta un annuncio pubblicato sul sito del Circo Darix Togni
Circus Darix Togni 'Acts, Artists and Animals Available From March to October 2013:
The renewed artists of the Italian Circus "Florilegio di Darix Togni" available for the next season.
CONTACT US FOR ANY INFO/REQUEST! Write us at marketing@circotogni.it, or call us directly at 0039 522 1728550 mobile: 0039 342 0291099
The Darix Togni Circus of the Togni Family gives the great opportunity to book its performances starting from next spring. All the acts that made our circus so successful and famous around the world IN YOUR SHOW!

The acts include performances with animals and scenographic elements, costumes and structures. All the acts may be booked singularly or in block. We also give the opportunity to book a full complete setting, the enchanting "Circus on the Water" act, with the 100.000 liters of water falling directly into the ring, like you see in THIS VIDEO
Per saperne di più
CLICCA QUI
Fonte: circotogni.it
09/08/2012 00.09.58
Se questo articolo ti è piaciuto condividilo sui tuoi social utilizzando i bottoni che trovi qui sotto