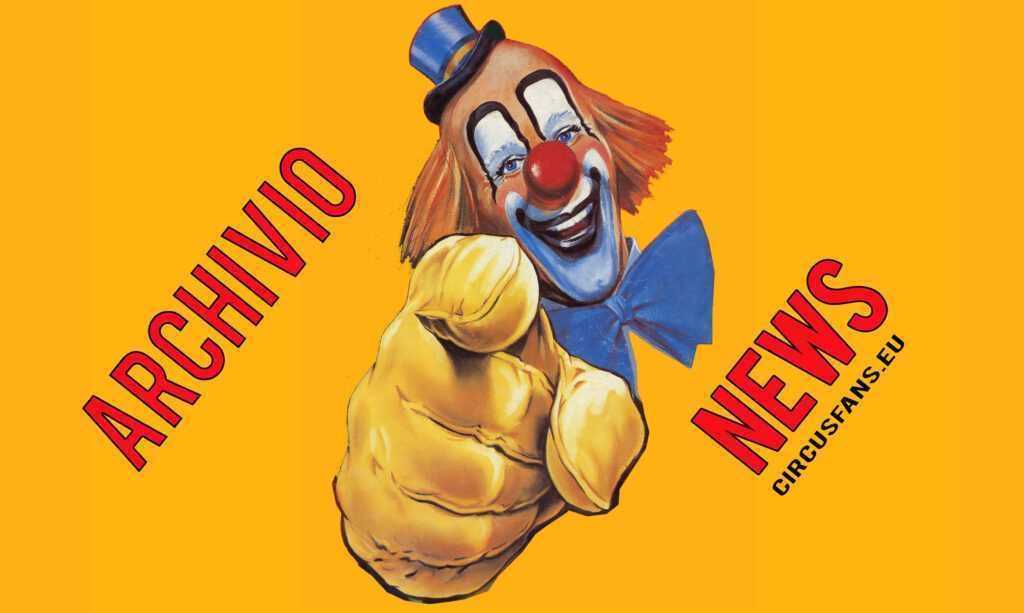 20/07/2012
– Le Serre di Grugliasco
Bustric. Il clown che piace a Woody Allen

Bustric, il clown consacrato al cinema da Benigni e Allen
Di Noemi Penna
Torino
Bustric l'attore, il mago, il mimo, l'illusionista, il clown, il cantante. Tutte le facce di Sergio Bini sono racchiuse in «Best of Bustric», lo spettacolo che concentra 39 anni di carriera in sessanta minuti che andrà in scena in prima nazionale oggi e domani al teatro Le Serre di Grugliasco per «Sul filo del circo». Un'antologia di gag tra circo e illusione, immersa in una dimensione in cui l'immaginazione rende reale il fantastico.
Dalle 21,30 (l'ingresso costa 7 euro, 5 il ridotto) il palco sarà dell'one man show fiorentino che, col suo passo lieve e vagabondo, condurrà il pubblico in un rocambolesco viaggio fatto di passioni, invenzioni e sorprese. «Lo spettacolo è un the best of realizzato appositamente per il festival: mi è stato chiesto dal direttore artistico Paolo Stratta e ho accettato la sfida con entusiasmo» afferma Bini, arrivato a Grugliasco mercoledì per assistere al debutto di «Circo metropolitano» dei ragazzi di Cirko Vertigo. «Sono soddisfatto soprattutto perché sono riuscito a dare un senso a tutto lo spettacolo, che non è solo un contenitore di numeri ma una vera drammaturgia. Lo vedo come un punto di arrivo da cui ripartire, in cui ho deciso di recuperare antichi numeri di gioco magico e di rivivere gli spettacoli che considero più significativi. Ad esempio proporrò un caro pezzo che ho interpretato nel 1982: l'Otello di Shakespeare sulle musiche di Verdi».
Il grande clown, consacrato al cinema da Roberto Benigni – per cui ha interpretato Ferruccio Papini in «La vita è bella» – e Woody Allen – nel recentissimo «To Rome with love» –, infatti, oltre a frequentare i corsi di circo e pantomima di Annie Fratellini, Pierre Etaix, Etienne Decroux (a Parigi) e Roy Bosier (a Roma), ha studiato con John Strasberg dell'Actor studio di New York. «Attraverso questo lavoro ho riscoperto la mia più grande passione, il teatro, e mi sono reso conto che è ovunque: in una pallina, in un'azione, in uno sguardo. Mi sono divertito a cercarlo nelle piccole cose, aprendo i confini e ampliandone il senso».
Grugliasco, teatro Le Serre – via Lanza 31 – Tel: 011/07.14.488
Da La Stampa
20/07/2012 16.09.37
Se questo articolo ti è piaciuto condividilo sui tuoi social utilizzando i bottoni che trovi qui sotto