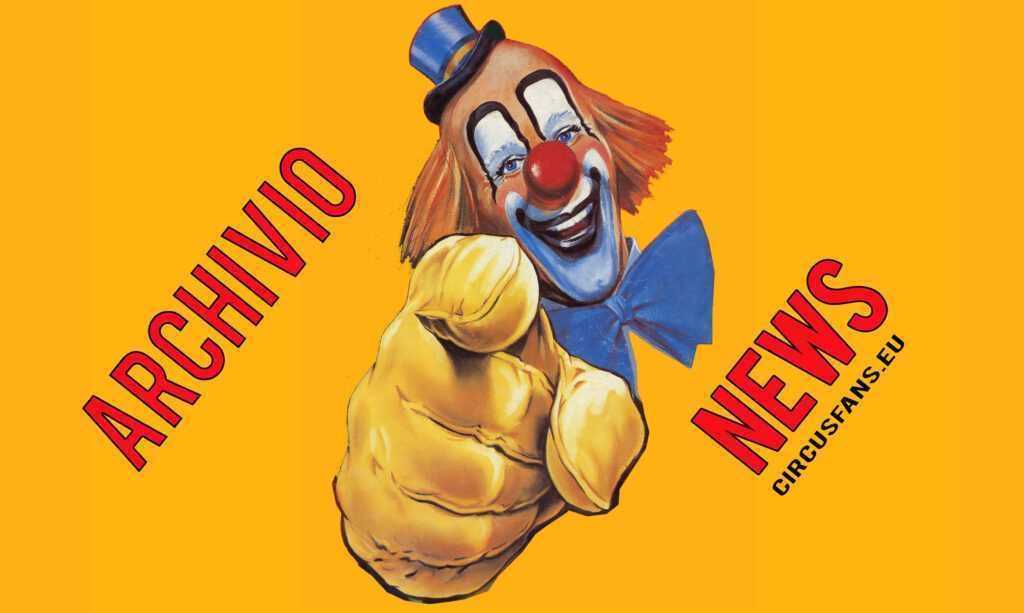 AMERICAN CIRCUS
(FAM. TOGNI)
Le foto dello spettacolo a Napoli
Vincenzo Pellino ci invia un servizio fotografico dello spettacolo dell' American Circus della famiglia Togni realizzato ieri a Napoli.
Per vedere il servizio fotografico completo

Parata iniziale

Flavio Togni

Troupe Baybak (Flying to the Stars)

Cristian Seminara

Cristina Magli Togni

Araknos (Maya Orfei e Ivan Makay)

Bubù e Remino

Walter Forgione & Co.

Flavio Togni

Togni Family

Atlantis

Derek Miletti

I Togni

Finale
S.B.
07/01/2012 20.20.56
Se questo articolo ti è piaciuto condividilo sui tuoi social utilizzando i bottoni che trovi qui sotto