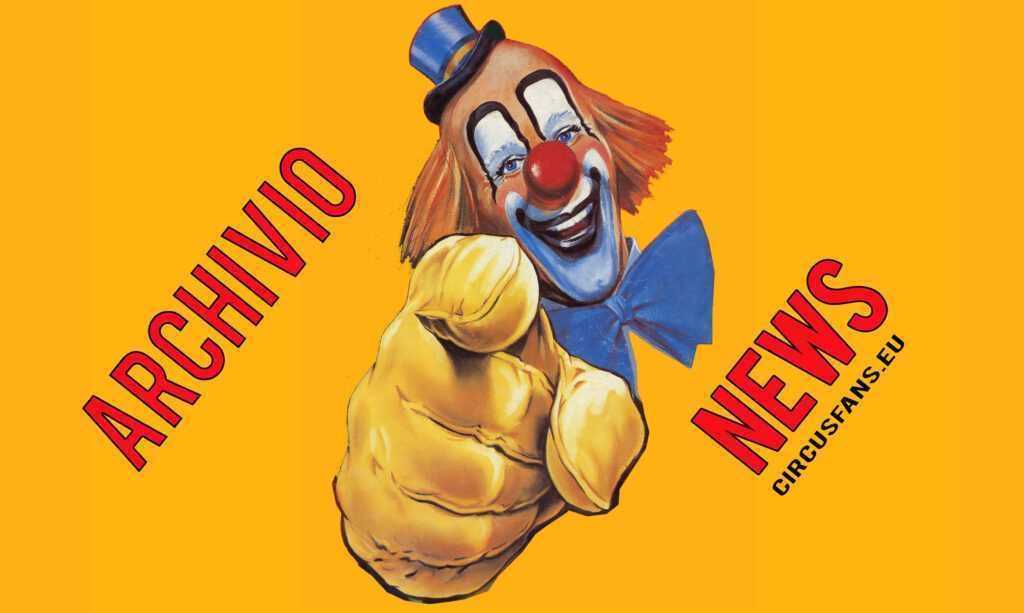 FESTIVAL DI WUQIAO: Il Palmarés 2011!!!
Con grande tempestività Fabio Montico ci invia il Palmarés del 13° Festival del Circo di Wuqiao.
Notiamo con piacere che tutti i numeri passati da Latina hanno ottenuti ottimi piazzamenti sul podio con 2 argenti e 2 bronzi, confermando Latina come trampolino di lancio verso altre competizioni internazionali. I numeri proposti denotamno inoltre sovente un rinnovamento nelle coreografie, nelle musiche e nell'allestimento.
Chissà che alcuni di questi numeri, non ancora transitati da Latina, non li vedremo l'anno prossimo nel capoluogo laziale..???
ORO
1.Flying Trapeze (Pyongyang National Circus of DPR Korea) Volanti
2. Springboard (Nikulin Moscow Circus of Russia) Bascule
3. Acrobats on Monocycles (Hebei Acrobatic Troupe of China) Icariani sulle biciclette
ARGENTO
1. Hand to Hand by Giang Brothers (Hochiminh City of Vietnam) Mano a Mano (Argento anche a Latina)
2. Hand Balancing (China National Acrobatic Troupe) Verticali
3. Hand Juggling on Monocycles (Wuqiao Acrobatic Troupe of China) Giocolieri sul Monociclo
4. Clowns Anton and Victor (Firebird Productions) Clowns (hanno partecipato a Latina, prima di passare a Monte Carlo e Wuqiao)
5. Sasha Contortion With and Arrow (Firebird Productions) Contorsioni
6. Collective Hand Balancing (Xinjiang Corps Acrobatic General Troupe of China) Verticali
BRONZO
1. La Vision Acrobatic Duo (Canadian Circus Artist) Mano a Mano
2. Duo Aero (American Circus Artist) Trapezio (premio della Critica a Latina) sanson end shanon
3. Golden Time Diablo
4. Contortion Mongolia
5. Dude on the rope – Australia – Julia Aldag (Laureata a Latina)
6. Demimolle – Bicycle and Rope Act (Laganache Compagnie)
7. The Crows – Horizontal Bars Act (Bielorussia Circus Artists)
8. Au Tour du Machin – Chinese Pole (Francia)
9. Wire Act – Shanghai Acrobatic Troupe end Wuqiao
D.D.
30/10/2011 8.12.12

Se questo articolo ti è piaciuto condividilo sui tuoi social utilizzando i bottoni che trovi qui sotto