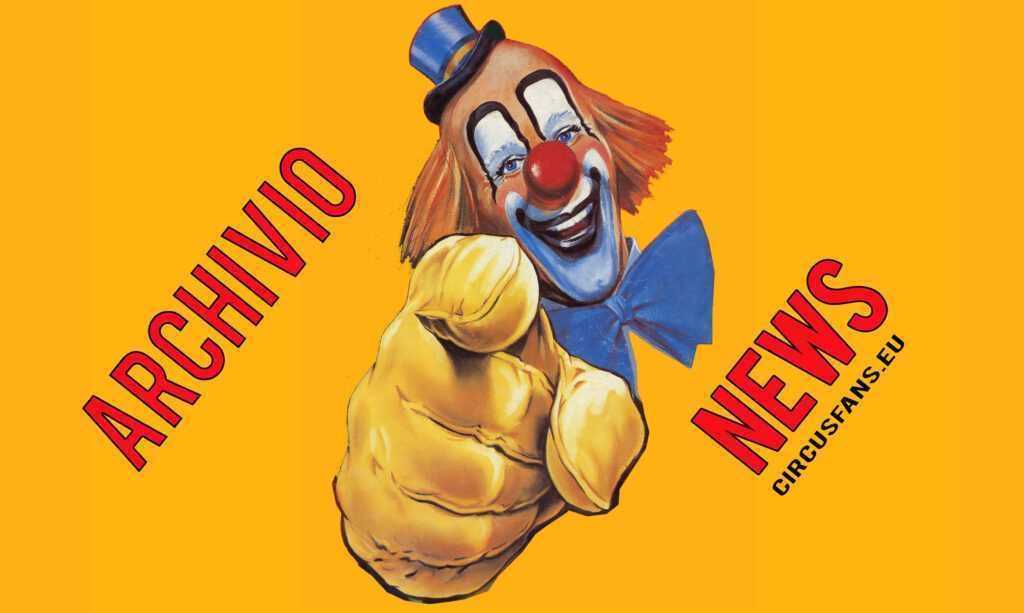 FESTIVAL DI MONTE CARLO 2012: Il primo partecipante!
Il gruppo acrobatico eccentrico "Tito Medina & The Good Company" in questi ultimi anni è apparso in diversi programmi internazionali.
Premiato al Festival del Circo di Massy 2010, Tito Medina è spagnolo. Si è formato a Barcellona, San Paolo e Mosca. E' un artista eccentrico versatile, clown, acrobata, trapezista, equilibrista sul filo teso, musicista, giocoliere, comico di ripresa, stuntman nonché creatore degli attrezzi con cui lavora. Si è formato in spettacoli di teatro, in strada, all'opera e nel circo, come recita la presentazione pubblicata sul proprio sito web.

Tito Medina & The Good Company
Ha da poco terminato la sua permanenza al Fovarozy Nagycirkusz di Budapest e si trova attualmente in Danimarca al Cirkus Benneweis, fino al 15 settembre.
Sul proprio sito web leggiamo che è inoltre invitato al 36° Festival del Circo di Monte Carlo 2012!
Sul sito ufficiale sono disponibili video e foto dei numeri di Tito Medina
CLICCA QUI
D.D.
26/04/2011 10.16.20
Se questo articolo ti è piaciuto condividilo sui tuoi social utilizzando i bottoni che trovi qui sotto