E' SCOMPARSO HANS MARTENS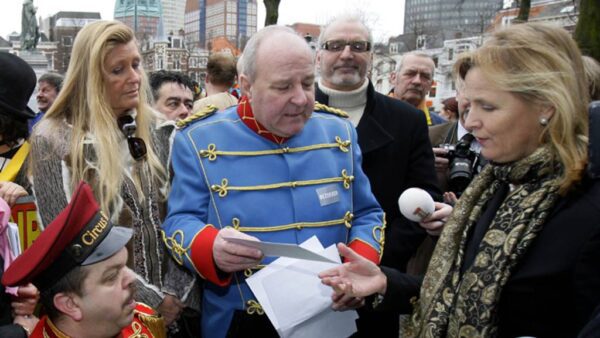 Il mondo del circo ha perso un grande uomo.
Dopo una lunga lotta un contro una malattia incurabile Hans Martens 65 anni direttore del "State Circus of Moscow-Holiday and Christmas Circus Hilversum" è deceduto il 19 marzo 2011.

Hans Martens
(Foto circusvrienden.nl)
Per tutti coloro che vorranno unirsi alla sacra cerimonia potranno recarsi il 28 marzo sotto lo chapiteaux del State Circus of Moscow-Holiday, a Tilburg Olanda, via Evenemententerrein het Laar.
La reception è dalle 10: 00 alle 12: 00
E il cerimoniale sacro dalle 12: 00 alle 14: 00
Ciao Hans ci mancherai tantissimo, ti porterò sempre nel mio cuore
AV
22/03/2011 8.01.58
Se questo articolo ti è piaciuto condividilo sui tuoi social utilizzando i bottoni che trovi qui sotto