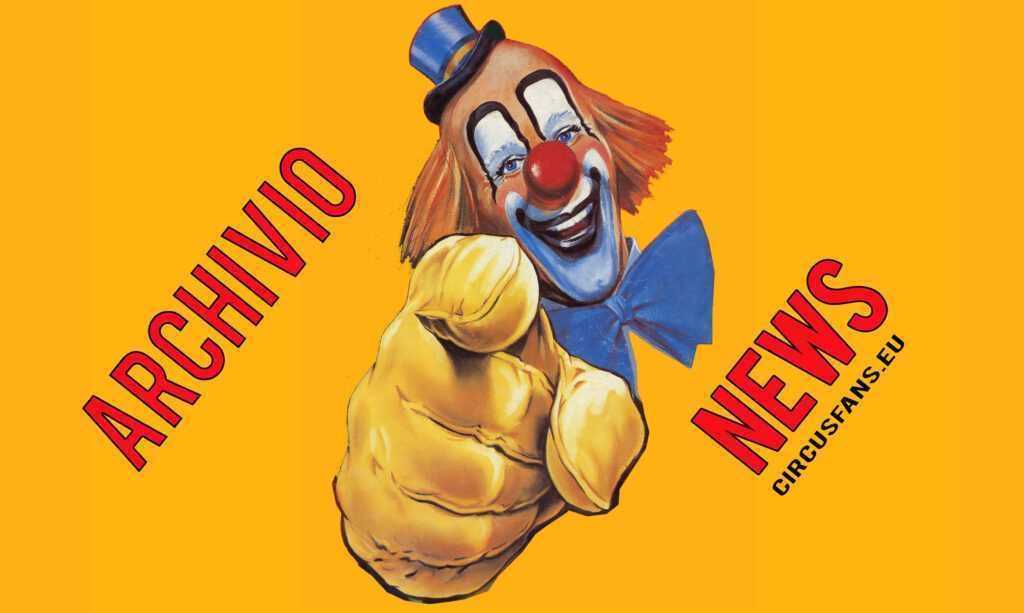 IL FESTIVAL DI LATINA SU FACEBOOK
Gli artisti che da ogni parte del mondo desiderano restare in contatto con la Produzione del Festival Internazionale del Circo "Città di Latina" possono connettersi a Facebook digitando le parole chiave "produzione circo". Tramite Facebook è possibile anche avanzare la propria candidatura alla Commissione che sta proseguendo il suo lavoro di selezione dei migliori artisti da ammettere alla XII edizione del Festival. Dagli uffici di Produzione di Latina, Natalia, Sabrina, e Rocco saranno costantemente a disposizione di tutti gli artisti che chiederanno la nostra amicizia su Facebook.
PRODUZIONE CIRCO SU FACEBOOK
CLICCA QUI
The International Circus Festival "City of " is continuing with the ongoing selection process of participants for the upcoming twelfth edition. Interested artists should send their completed application form beyond the e-mail address info@festivalcircolatina.com, it is now accessible the account "Produzione Circo" on Facebook. Natalia, Sabrina, and Rocco from the production offices of are waiting for your friendship request on Facebook.
Fonte: Ufficio Stampa Festival di Latina
12/04/2010 17.10.18
Se questo articolo ti è piaciuto condividilo sui tuoi social utilizzando i bottoni che trovi qui sotto