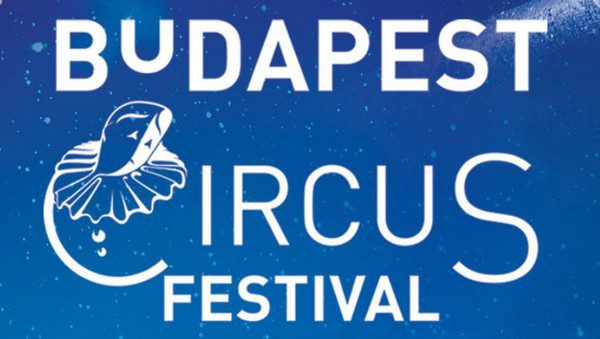 8° FESTIVAL DI BUDAPEST: IL PROGAMMA
Dal 21 al 25 gennaio 2010, all' interno del FOVAROSI NAGYCIRCUSZ si terrà l' 8a edizione dell' INTERNATIONAL CIRCUS FESTIVAL OF BUDAPEST.
Il programma inviatoci dalla Direzione, che ringrazio calorosamente, appare interessante e non nasconde qualche sorpresa. Prima tra tutti notiamo la partecipazione del nostro connazionale DUSTIN NICOLODI al primo "appuntamento" importante con il suo nuovo numero comico che ha debuttato lo scorso anno nella pista nostrana del MEDRANO, di HENRY THE CLOWN (Ayala) che dopo il buon successo riportato nello spettacolo estivo viene cooptato al festival anche assieme alla famiglia nel filo alto. Gli AYALA sono venezuelani ma, considerata la lunga permanenza in Italia nei circhi della famiglia TOGNI, possiamo a buon diritto considerarli artisti "nostrani". Il giocoliere ALESSANDRO TRAISCI, FRANCESCO, il clown francese più volte nelle compagnia dei CASARTELLI. E ancora due artisti recentemente passati nella pista del FESTIVAL DEL CIRCO DI LATINA: KATA KISS con l' hula hoop, PAVEL VOLADAS in un originale numero di sbarre.
Qui diseguito vi riporto il programma, organizzato in due diversi spettacoli:
Show A
• Imre Baross Circus Arts School / opening (Hungary)
• Professor Wacko / comedy trampoline (United Kingdom) Trampolino comico
• Henry / clown (Venezuela) Henry Ayala Clown
• R. Khapersky / hand balancing (Russia) Verticali
• Kata Kiss / hula hoop (Hungary) Hoola hop
• Stina and Lotta / comedy rola-bola (Finland) Rola rola comico
• Sasha Poldi / fixed trapeze (Russia) Trapezio fisso
• Duo Labrise / acrobatic adagio (Ukraine) Adagio acrobatico
• Shanghai Boys / unicycle (China) Monociclo
• Vladislav Goncharov / lions (Ukraine) Leoni
• Francesco / clown (France) Clown
• Duo Volkov / aerial tissue (Russia) Tessuti aerei
• Barto / mime comedy (Belgium) Mimo
• Alexandro Traisci / ring juggler (Italy) Giocoliere
• Soeurs Pilleres / comedy trapeze (France) Trapezino comico
• Quinterion / acrobatic voltige (Hungary) Volteggio acrobatico
• Ayala / high wire (Venezuela) Filo alto
Show B
• Imre Baross Circus Arts School / opening (Hungary)
• Shanghai Boys / lasso and meteors (China) Meteore e lazzo
• Darja / cats acrobats (Latvia) Gatti
• Tatiana Konobas / fitness balls (Ukraine) Evoluzioni su palla da fittness
• Francesco / clown (France) Clown
• c / horizontal bar (Byelorussia) Barra russa
• Gaban / hand to hand (Hungary) Mano a mano
• Duo Ivanovs / jugglers on unicycle (Russia) Giocolieri su monociclo
• Charlotte de la Breteque / aerial multicord (Belgium) Numero aereo
• Vorobieb / double swing (Russia) Stanga
• Vladislav Goncharov / lions (Ukraine) Leoni
• Henry / clown (Venezuela) Clown
• Benelo / floor acrobats (France) Acrobatic a terra
• Lorant and Julia / aerial straps (Hungary) Strappate
• Dustin Nicolodi / comedy juggler (Italy) Comicità
• Molly Saudek / tight wire (USA) Filo basso
• Duo Vanegas / wheel of death (Columbia) Ruota della morte
Visita la nostra sezione
AV
17/11/2009 11.07.59
8° FESTIVAL DI BUDAPEST: IL PROGAMMA
Se questo articolo ti è piaciuto condividilo sui tuoi social utilizzando i bottoni che trovi qui sotto