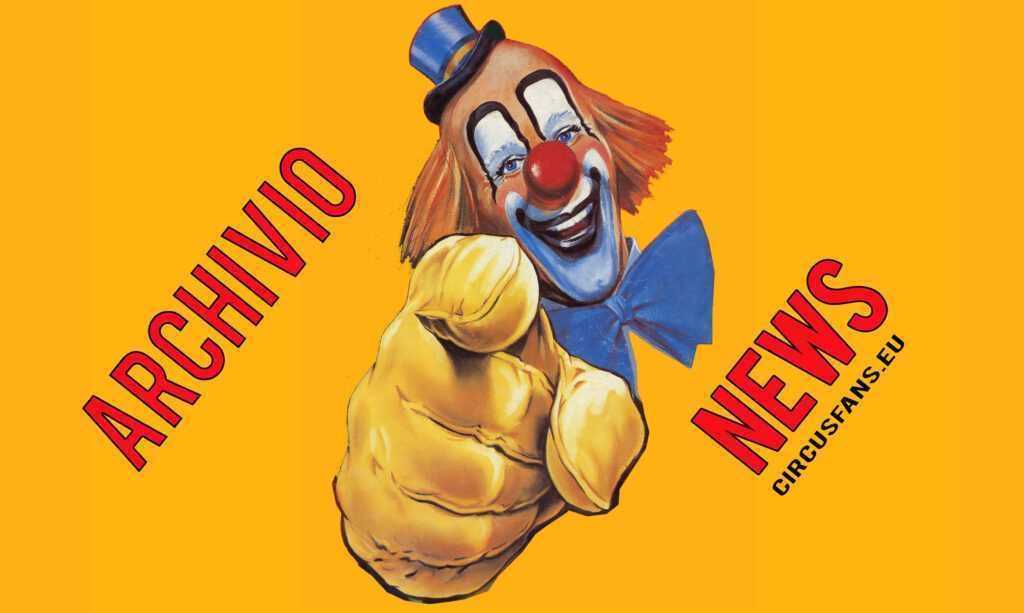 IL CIRCO FANTASY
DEI SALI A MALTA PER NATALE
A circa due mesi dal Natale cominciano ad arrivare le prime indicazioni circa le piazze. Quella che segue è la prima news ed è per certi versi sorprendente: il CIRCO FANTASY di proprietà della famiglia di MARIO SALI trascorrerà le vacanze nataliziee a Malta. Le date giuste sono dal 10 dicembre al 3 gennaio.
A darcene notizia è Roberto di Teodoro che ha scovato un articolo in lingua inglese sul Times of Malta che vi riporto qui di seguito:
Tuesday, October 20, 2009
Animals to feature in Christmas circus
Animals including tigers, a yak, crocodiles, horses and ponies, lama, snakes, an ostrich, sheep dwarves, ian guana,
anaconda and zebra will feature in a circus which will come to Malta over the Christmas holidays.
JS Productions said that Circo Fantasy will also also feature fire eaters, acrobats, clowns and other performers.
A circus tent seating 1.200 will be set up at Blata l-Baja.
Two shows will be perfomed daily between December 10 and January 3.
"Circo Fantasy originates from Italy and is regulated under theca Code of Conduct for animals, EC Regulation
1739/2005 of 21 October 2005 laying down animal health requirements for the movement of circus animals between member states and under other supplementary regulations issued by the Federal Veterinary Office" said Silvio Zammit at JS Productions.
AV
26/10/2009 18.43.27

Se questo articolo ti è piaciuto condividilo sui tuoi social utilizzando i bottoni che trovi qui sotto