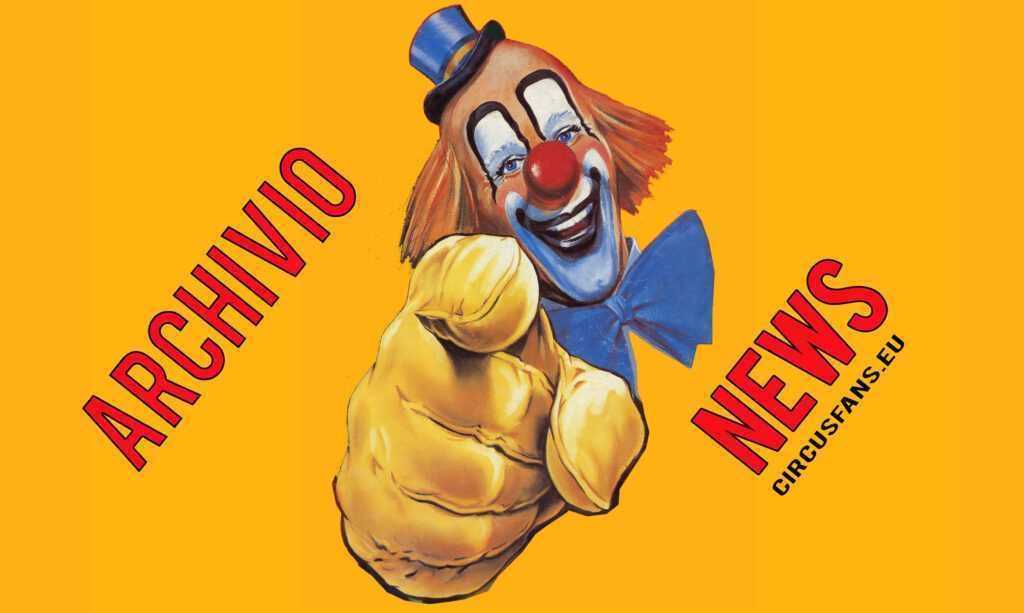 IL 2° FESTIVAL DEL CLOWN DI EKATERINBURG:
Il programma 2009
Come avevamo annunciato in una news di
qualche giorno
fa
dal 19 al 26 novembre 2009 si terrà a
Ekaterinburg
(Russia) la seconda edizione del
Festival Mondiale del Clown
con la direzione artistica di
Anatoly Martchewsky
.
Partecipano a questa edizione i seguenti artisti: Peter Shub, Housh-ma-Housh, Scott&Muriel, il Trio Rivelinos, Nikolay Ermakov, Nikolay Jashukov, Evgenie Sedov e Andrey Dementyev-Kornilov.
Vi riportiamo qui di seguito il comunicato in inglese e le immagini della brochure 2009.
Per maggiori informazioni sul Circo di Eketerinburg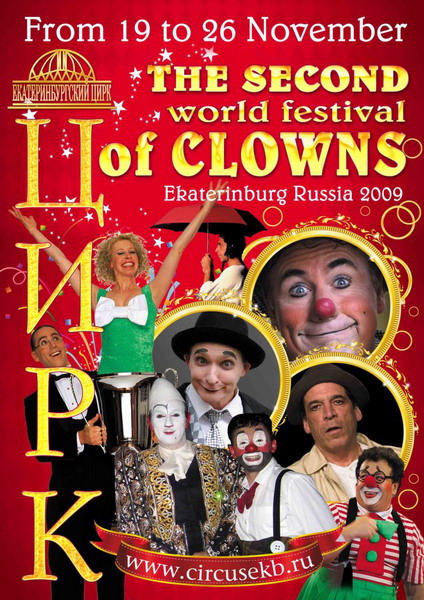 —-
The Stars of the World Clownery in Ekaterinburg , Russia
(November, 2009)
On November 19th, 2009 the Ekaterinburg Circus welcomes the Festival of Clowns.
The participants in this tremendous show are the stars of the world clownery from , , , the , the and !!! You won't have to go to , , , or to enjoy their performances. All of them will appear in one show at the Ekaterinburg Circus, !!!
For the four days of the Festival these outstanding performers will make you laugh by doing their ingenious tricks and marvel at their great talent. By the end of the Festival you will be absolutely charmed by this magic world of CLOWNING, a greatest circus art!
In the whole history of the world circus Ekaterinburg has become the first and
the only city to organize and hold such a unique Festival. The tours of its participants are scheduled many years in advance and the leading circuses of Europe and compete for the possibility to sign contracts with them.
The Second World Festival of Clowns IS
– 120 minutes of laughter
– 'constellation' of legendary clowns
– the best clown acts.
Keep up with our news !!!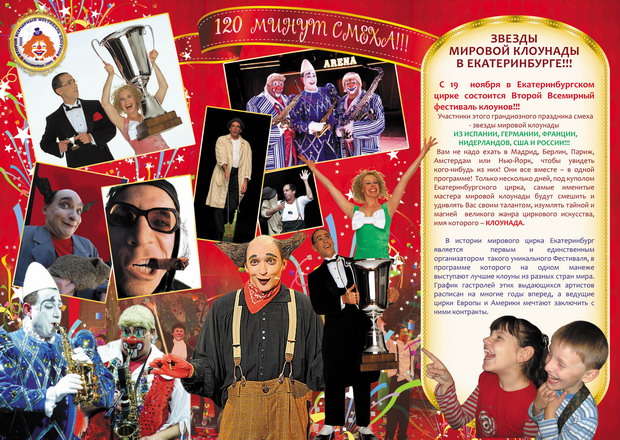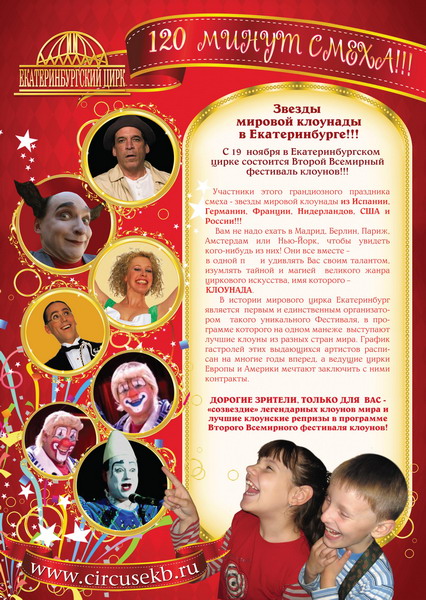 S.B.
09/10/2009 18.29.15
Se questo articolo ti è piaciuto condividilo sui tuoi social utilizzando i bottoni che trovi qui sotto