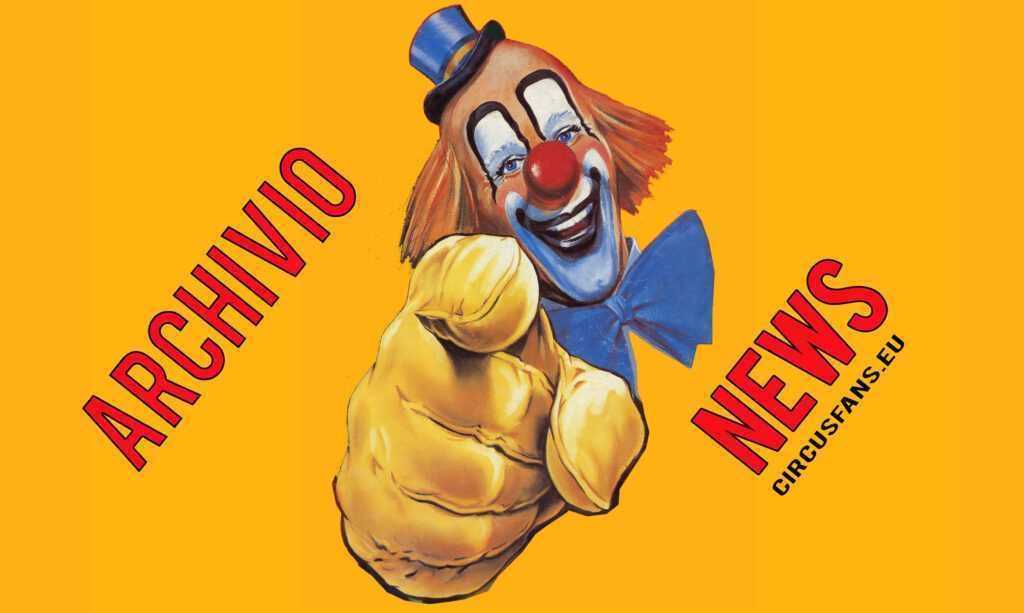 CIRKUS DANNEBROG
(FAM. EDDY ENOCH)
PROGRAMMA COMPLETO 2009
Ringraziando per la gentile collaborazione Davide Padovan, proponiamo oggi il programma 2009 del Circo Dannebrog che vede impegnata la Famiglia di Cesare Togni in una torunèe che sta riscuotendo grande successo in Danimarca.
Questa la scaletta del programma:
Fam. Cesare Togni – piramidi equestri
Balders – entrata musicale
Rodgerio Gonzalves – giocoliere
Posnas Humderevy – cagnoli ammaestrati
Kenny Quinn – illusionismo manipolazione
Intervallo
Allison Togni – tessuti
The Haddies – monocicli
I cavalli del circo Dannebrog
Jones Togni – elefanti
The Flying Michaels – volanti
Abbiamo inserito la copertina fronte e retro di questo programma nella nostra apposita sezione
Per vedere i programmi del Cirkus Dannebrog
e ricorda che cliccando sulla miniatura delle copertine potrai vederle ingrandite.
S.B.
25/04/2009 16.33.10

Se questo articolo ti è piaciuto condividilo sui tuoi social utilizzando i bottoni che trovi qui sotto