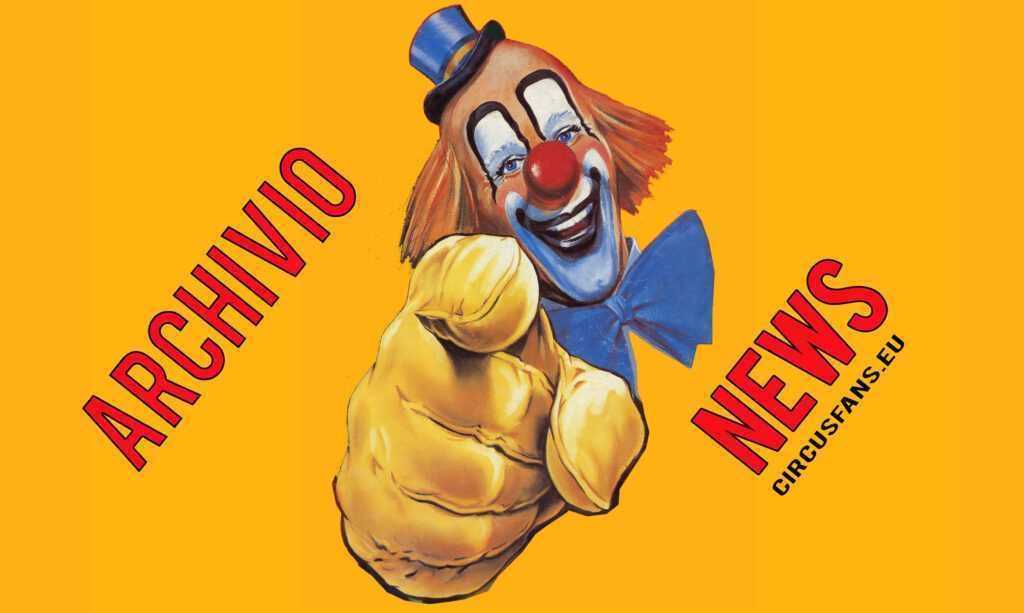 DAVID LARIBLE
AL CLOWN FESTIVAL
DI EKATERINBURG
Dalla lontana Russia, Marina Popova, ci comunica che si conclude oggi il CLOWN FESTIVAL creato per festeggiare i sesant'anni del celebre clown russo MARCHEVSKY, tra l'altro Direttore del Circo di Ekaterinburg.
Lo show allestito prevedeva la partecipazione di molti clown famosi come ad esempio DAVID SHINER, I TAQUIN, PIPO E MONTI e, traduco dall' inglese, la cosa veramente sensazionale per gli appassionati russi è la partecipazione dell' italiano DAVID LARIBLE.
Qui di seguito vi riporto la mail originale:
In Ekaterinburg from the 4 to the 9 of April a wonderfull Clown Festival take place to celebrate the 60 birthday of famous russian clown Marchewsky
(director of Ekaterinburg circus) a great show whit many famous Clowns from Russia and all over the world : David Shiner, The Toquin , Pipo e Monti ,all great artist , but the realy sensation of the festival for the
russian audience whas italien Clown David Larrible
Che altro aggiungere? Un'altro grande successo per il bravo David.
AV
09/04/2008 23.04.22
Se questo articolo ti è piaciuto condividilo sui tuoi social utilizzando i bottoni che trovi qui sotto