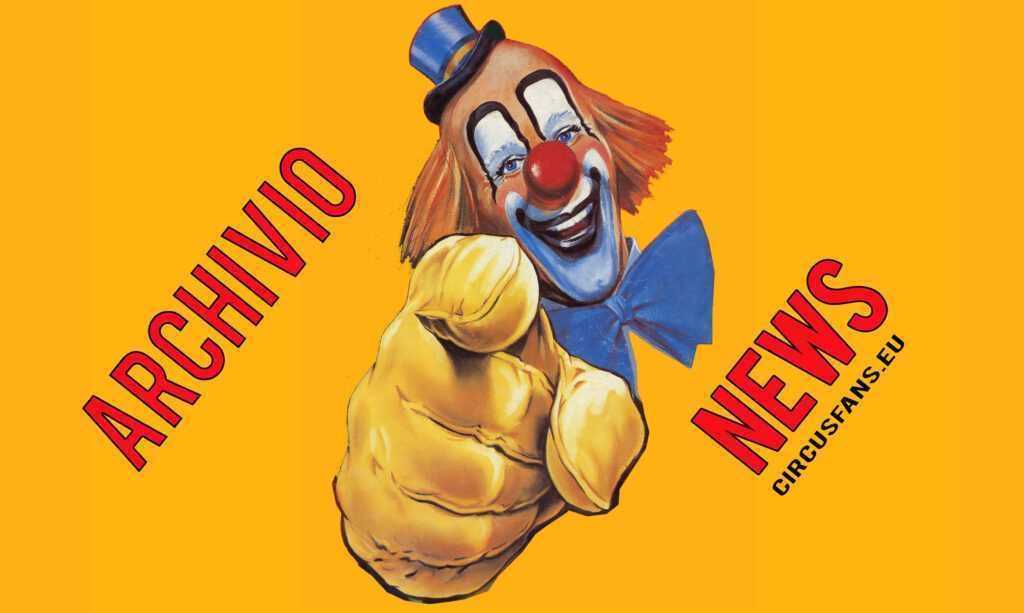 ECA CONTINUES TO LEAD IN ANIMAL WELFARE
MODEL REGULATION OFFERED TO GOVERNMENTS
The ECA continues to demonstrate its commitment to animal welfare by offering governments a Proposed Model Regulation that can be put in place to promote and ensure high quality care, transport and presentation of circus animals.
As part of the ECA's ongoing effort to ensure that governments establish good regulations for circus animals across , the Model has been offered to three governments to date. The initial response has been resounding appreciation for the work undertaken and the initiative of the circus community to contribute to animal welfare.
Animal welfare legislation should not be confined to circuses. It is necessary, however, to address circus animals specifically in legislation because of the significant differences between travelling circuses and other animal keeping systems. According to scientific studies, circus environments provide significant opportunities for exercise and other forms of "occupational therapy" and stimulation that are important to the health and well-being of the animals.
ECA's Model provides general husbandry, veterinary and other requirements for animal care and welfare as well as requirements for safety, training, transport, registration, recordkeeping, presentation and public interaction. It also proposes the licensing of animal trainers for each species with which they work, incorporating the existing licensing system in . Overall responsibility to ensure compliance with all aspects of the Model lies with the circus owner/operator, who also is responsible for ensuring that all animal trainers, handlers, and staff fully comply with requirements for animal health and welfare as well as staff and public safety. The Model will be supplemented by objective animal welfare indicators currently under development by the European Commission.
The Model Regulation is the result of long-running work by the ECA and its members to develop strict but appropriate rules to guarantee circus animal welfare while safeguarding the future of the circus as an integral part of European culture.
FOR MORE INFORMATION on this story and on the ECA and its work, please contact:
Mr , Managing Director, ECA
Tel: 00 31 33 455 35 69 / 00 31 625 01 34 36 Email: aoudenes@netland.nl
13/11/2007 14.35.59
Se questo articolo ti è piaciuto condividilo sui tuoi social utilizzando i bottoni che trovi qui sotto