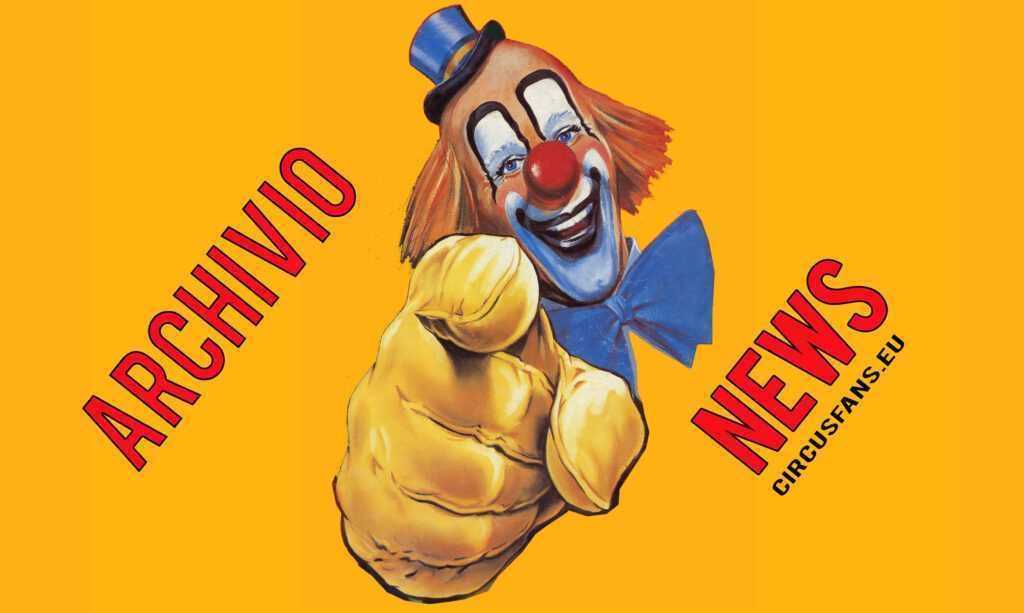 Da una settimana l'indirizzo del sito Circusfans Italia è WWW.CIRCUSFANS.NET !!! Attraverso questo nuovo dominio si può accedere direttamente al sito, evitando di passare dalla pagina introduttiva. Da ora in poi sarà .NET la parte finale del nostro dominio. Resta ugualmente valido l'accessso come www.circusfans.it . Dai prossimi mesi, invece, sparirà l'accesso attraverso il dominio www demosversion.com/cf
Suggeriamo a tutti coloro che avessero tra i "preferiti" del proprio computer il precedente dominio (demosversion.com/cf) di sostituirlo con il nuovo, anche per quanto riguarda le news, le tournée, i links e le principali sezioni del sito.
---
La nouvelle adresse de notre site internet sera désormais: WWW.CIRCUSFANS.NET Nous vous prions de changer l'adresse dans vos pages de liens ou dans le repertoire " mes favoris".
(Trad. Christophe)
---
The new domain of our website is WWW.CIRCUSFANS.NET . We ask you to put this our new domain among your favorite links. You can also use the old domain WWW.CIRCUSFANS.IT , while the domain www.demosversion.com/cf will disappear in some month.
Thanks for your attention!
Se questo articolo ti è piaciuto condividilo sui tuoi social utilizzando i bottoni che trovi qui sotto