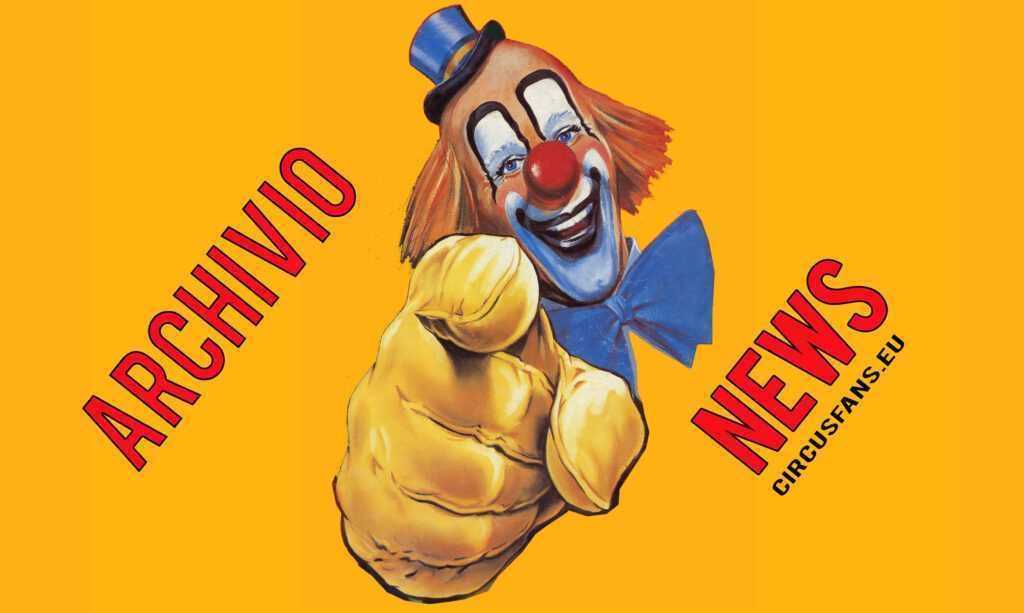 Moira, regina del circo e del 16mm
Con , al via la rassegna di vite in celluloide
La piazzetta della Cineteca trasfigurata con una scenografia da spettacolo viaggiante

Fra le avventurose vite di cinque uomini illustri del passato (Walt Disney, Enzo Ferrari, il filosofo Marc Bloch, l´esploratore cinese Zheng He e Chet Baker) e le numerose peripezie e stranezze di altrettante esistenze di personaggi per lo più sconosciuti, nella serata inaugurale del Biografilm Festival, questa sera alle 20, le luci convergeranno tutte sulla madrina della manifestazione, Moira Orfei.
Sarà infatti l´eclettica mamma di tutti i circhi d´Italia, nonché protagonista di ben 47 film, ad esibirsi nel taglio del nastro, alla presenza delle istituzioni, nella piazzetta di via Azzo Gardino, sede della ospitale Cineteca, ribattezzata Biografilm Village. Per cinque giorni sarà quello, con le due sale Lumière e gli spazi d´intrattenimento e relax per i visitatori ridisegnati da Tinti & Vriz, con una scenografia circense (erba, sabbia, balle di paglia…) l´ombelico cinematografico della città con le sue 50 proiezioni, gli incontri con il pubblico, le presentazioni di libri e di rari materiali in super8, con musica in sottofondo e piadine, gelati e bomboloni a mezzanotte.
La seconda edizione del Biografilm, rassegna internazionale dedicata al genere biografico (4mila presenze nel 2005, quest´anno forte della sponsorizzazione Lancia), parte subito con una giornata ricca di spunti e suggestioni, con proiezioni suddivise in quattro classiche sezioni e tre premi finali (del direttore Andrea Romeo, del pubblico e dell´associazione bolognese HomeMovies, specializzata nel recupero di filmini privati).
Il programma di oggi, in ordine cronologico: nel pomeriggio al Lumière 1, prima dell´apparizione serale di Moira Orfei, il via alle 15.30 con il documentario «Walt: the man behind the myth» dedicato a Disney, primo dei 5 focus giornalieri della manifestazione (domani Enzo Ferrari). A seguire, alle 17.30, l´incontro pubblico sul disegnatore americano con Mariuccia Ciotta e Roberto Grassilli e poi, alle 19.30, in anteprima italiana, il film satirico «American Dreamz» (replica alle 23.30). Nell´altra sala, alle 15, riparte la saga dell´infinita pellicola «I bambini di Golzow», storia familiare documentata fin dal 1961, la cui prima parte è stata presentata l´anno passato e che ora riparte con altri tre spezzoni del 1980 (oggi e domani), 1992 e 2006. Alle 18 la prima pellicola della conturbante sezione «Morte ogni pomeriggio»: l´infanzia violata da ripetuti abusi del norvegese «My beloved child».
Alle 20 in punto l´inaugurazione vera e propria, con Moira Orfei star del Biografilm Village e la presentazione in sala, alle 21.30, prima di un super8 Disney sul circo (altri materiali in 8mm sul grande Walt alle 22 in piazzetta e così pure domani), quindi del documentario «Moira Orfei. Amore e fiori» che ripercorre la sua funambolica carriera e infine «Moira regina del plenum» con una serie di trailer del film epico italiano in 16 mm.
Alle 20 però, contemporaneamente al taglio del nastro, ci sarà la proiezione del primo dei dieci film in concorso (due al giorno) della Selezione ufficiale: «Sobhraj-Or how to be friends with a serial killer», l´allucinante e sorprendente storia di un regista di documentari che in realtà è un killer efferato. Alle 22 seconda pellicola in gara, «I build the tower», ovvero la storia dell´italoamericano Sam Rodia che in trent´anni ha edificato da solo nel suo giardino di Los Angeles, con materiali di scarto, delle torri, assai simili a quelle della Sagrada Familia di Gaudì a Barcellona, considerate prima lo scherzo di un pazzo visionario e poi divenute monumento nazionale alla creatività e opera di un genio naturale dell´architettura. A mezzanotte, infine, il via alla sezione «Winners & Losers» con «Champion», la storia dell´ex galeotto Danny Trejo, raccontata in prima persona e da illustri colleghi come l´incredibile Edward Bunker.
Ingresso singolo a 3 euro, abbonamento per 5 giorni a 20 euro.
Info: www.biografilm.it.
FERNANDO PELLERANO
Da La Repubblica.it del 07-06-06
Se questo articolo ti è piaciuto condividilo sui tuoi social utilizzando i bottoni che trovi qui sotto