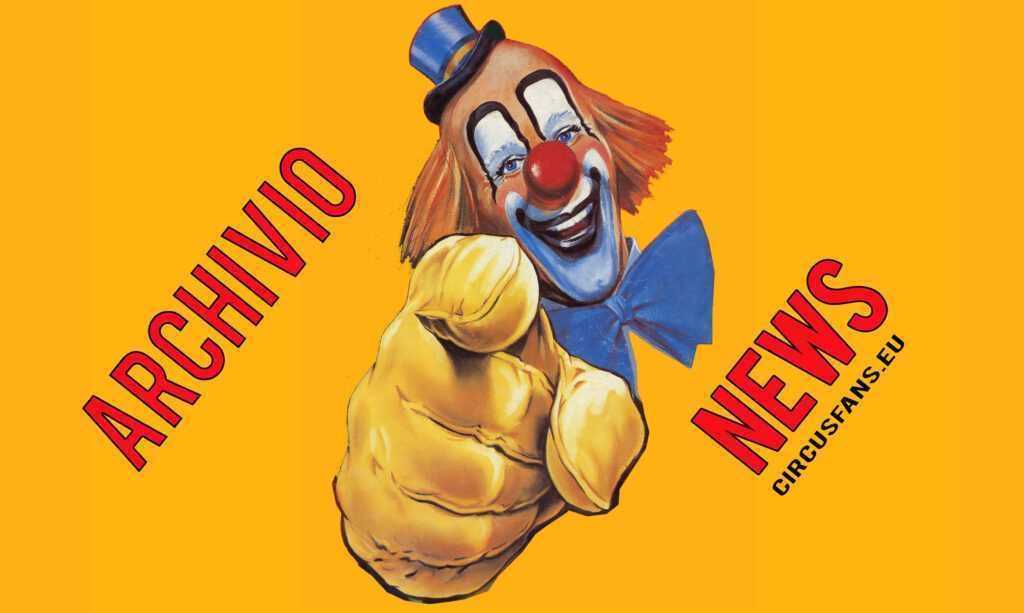 E' UFFICIALE……
IL SOLEIL ANNUNCIA LA NASCITA DEL NUOVO SHOW
LOVE
More than a year ago, we proudly announced that Cirque du Soleil joined forces with Apple Corps Ltd. (The Beatles company) to create a show that would celebrate the musical legacy of The Beatles. Today, we are happy to announce that the show is called LOVE and tickets are now on sale! Preview performances begin June 2 at The Mirage in Las Vegas. The Gala Premiere will be held on June 30.
The show evokes the love and exuberance that The Beatles inspired during their astonishing adventure together. The creators, cast and crew are hard at work in the theatre, in the final weeks of rehearsals. There is tremendous energy and excitement in the air!
QUALCHE ANNO FA, VI AVEVAMO ANNUNCIATO CHE IL CIRQUE DU SOLEIL IN COLLABORAZIONE CON APPLE CORPS LTD. (THE BEATLES COMPANY) VOLEVANO CREARE UNO SPETTACOLO PER CELEBRARE IL TESTAMENTO MUSICALE DEI BEATLES. OGGI, SIAMO FELICI DI ANNUNCIARE CHE LO SHOW SI INTITOLA LOVE E I BIGLIETTI SONO IN VENDITA. LA PREMIERE SI TERRA' IL 30 GIUGNO 2006 AL MIRAGE DI LAS VEGAS. LE PROVE COMINCERANNO, INVECE, IL 2 GIUGNO.
LO SPETTACOLO VUOLE CELEBRARE L' AMORE E L'ENERGIA CHE I BEATLES ISPIRARONO DURANTE LA LORO STRABILIANTE AVVENTURA. I CREATORI, IL CAST E GLI OPERATORI LAVORANO FEBBRILMENTE IN QUESTE ULTIME SETTIMANE DI PROVA. NELL'ARIA SI RESPIRA MOLTA ENERGIA ED ECCITAZIONE!
QUESTE SONO LE RIGHE INIZIALI DELL' EMAIL INVIATA A TUTTI I MEMBRI DEL FANS CLUB DEL SOLEIL.
CURIOSANDO SUL SITO UFFICIALE LO SHOW VIENE PRESENTATO COME LA NATURALE EVOLUZIONE DELL' INTENSO RAPPORTO DI AMICIZIA CHE UNIVA IL FONDATORE DEL CIRQUE, GUY LALIBERTE' A GEORGE HARRISON DEI BEATLES. FANNO PARTE DEL CAST CREATIVO TUTTI I "PEZZI DA NOVANTA" DEL CIRQUE OLTRE AL GIA' CITATO GUY LALIBERTE' FANNO PARTE DOMINIQUE CHAMPAGNE, GILLES STE-CROIX E LO STORICO PRODUTTORE DEI BEATLES SIR GEORGE MARTIN.
SUL SITO UFFICIALE E' POSSIBILE VEDERE UN VIDEO DI PRESENTAZIONE E, IN ANTEPRIMA MONDIALE, LE PRIME FOTO DELLO SHOW. NEL FILMATO SI VEDONO ALCUNI DEI NUMERI CHE VERRANNO PROPOSTI: ALTALENA RUSSA, RUOTA TEDESCA, SKATE BOARD, NUMERI DI INSIEME, BALLETTI, ECC. ECC.
PER ACCEDERE AL SITO UFFICIALE
PER VEDERE LA PHOTO GALLERY COMPLETA
SE INVECE VOLETE VEDERE IL VIDEO DI PRESENTAZIONE
NEL BOX IN ALTO A DESTRA DOVE E' SCRITTO REHEARSALS IN THE STUDIO CLICCA SU LOW RES O HIGH RES, POI SU PLAY E………. GODITI IL VIDEO !!!!!
CHE DIRE D'ALTRO? SE VOLETE ACQUISTARE I BIGLIETTI DELLE PROVE GENERALI PER POTERE DIRE DI ESSERE STATI TRA I PRIMI A VEDERE QUESTO NUOVO SHOW SAPPIATE CHE ATTUALMENTE SONO SCONTATI DEL 25% E POTETE COMPERARLI ON LINE
AV
Se questo articolo ti è piaciuto condividilo sui tuoi social utilizzando i bottoni che trovi qui sotto