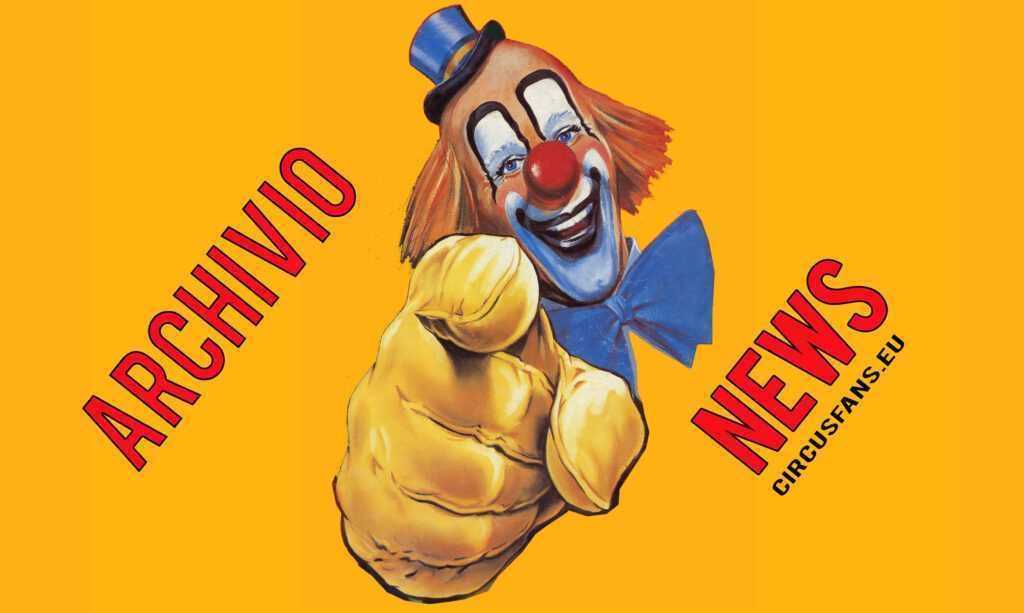 XXXe FESTIVAL INTERNATIONAL DU CIRQUE
DE MONTE-CARLO
19 – 27 gennaio 2006 – Chapiteau Espace de Fontvieille
IL 30° FESTIVAL SI PREPARA !
Comunicato n°2
Créé en 1974 par le Prince Rainier III pour promouvoir l'Art du Cirque, le Festival International du Cirque de Monte-Carlo fêtera en 2006 sa 30e édition. Il est désormais placé sous la Présidence de S.A.S. la Princesse Stéphanie, qui travaillait déjà depuis de nombreuses années aux côtés de Son Père à la réussite et au rayonnement de cette manifestation.
La réputation qu'il a acquise en a fait l'événement mondial dans le monde du cirque : les Clowns d'Or, d'Argent et de Bronze sont d'ailleurs souvent comparés aux Oscars du cinéma.
Pour ce 30e Festival, S.A.S. la Princesse Stéphanie assistée du Comité d'Organisation a décidé, en accord avec S.A.S. le Prince Albert II de Monaco, de présenter les meilleurs numéros primés dans les années passées, sans compétition.
Les spectacles se dérouleront comme à l'accoutumée, le spectacle d'Or du jeudi 19 janvier étant repris le samedi 21, celui du vendredi 20, le dimanche 22 janvier 2006. La soirée du mardi 24 janvier sera réservée au gala d'Or rassemblant les artistes des deux spectacles dans une présentation unique. Le public vivra donc, en un peu plus d'une semaine, un véritable « Best Of » de cette manifestation.
Et l'une des vedettes de ce Best Of sera incontestablement le clown russe Popov, Clown d'Or en 1981 (8e Festival) pour l'ensemble de sa carrière et qui vient de fêter ses …75 ans ! C'est à Popov que l'on doit notamment les parodies de numéros de cirque, une véritable révolution pour l'époque, qui lui valurent un succès qui ne s'est jamais démenti. Et le public du 30e Festival sera certainement surpris de la vitalité de ce clown qui reste tellement d'actualité !
Prenotazioni:
Via fax : +377.92.05.26.22 – Per telefono : +377.92.05.23.45
Per Posta:
Monte Carlo Festival – Avenue des Ligures
MC 98000 MONACO
Se questo articolo ti è piaciuto condividilo sui tuoi social utilizzando i bottoni che trovi qui sotto