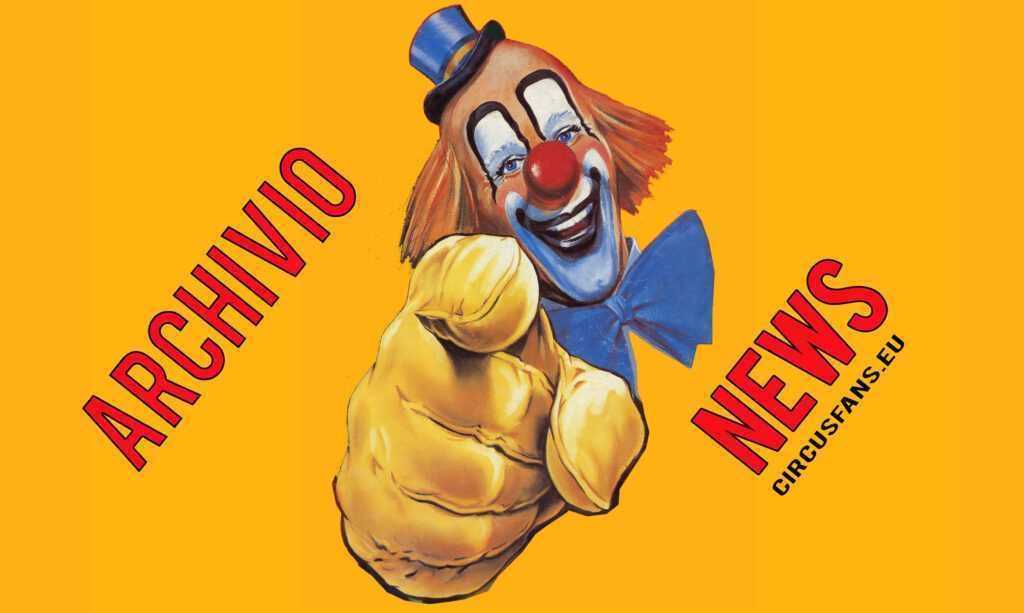 CIRCO MASSIMO 2006: CASTING…
Mancano 12 giorni alla messa edizione della sesta edizione di "Circo Massimo 2005" e già la prioduzione pensa a quella del prossimo anno, che si terrà come consuetudine a Roma dal 15 al 25 marzo 2006.
Chi fosse interessato a partecipare al casting del programma può contattare la direzione artistica o inviare video al seguente indirizzo:
Alessandro Serena
FINZIONI
Viale Mazzini 119,
00195 Roma
Tel. Office +39.06.37352215
Tel. Mobile +39.348.7717396
e-mail:aserena@iol.it aserena@finzioni.com
———————————–
FINZIONI is casting for CIRCO MASSIMO 2006, that will take place in Roma in the period between March 15th and 25th 2006.
If you are interested in proposing some acts, please do it as soon as possible, contacting our Artistic Director at the following address:
Alessandro Serena
FINZIONI
Viale Mazzini 119,
00195 Roma
Tel. Office +39.06.37352215
Tel. Mobile +39.348.7717396
e-mail:aserena@iol.it aserena@finzioni.com
Se questo articolo ti è piaciuto condividilo sui tuoi social utilizzando i bottoni che trovi qui sotto